Vodafone and Huawei Released DLNA Certified Wi-fi Device R201
Posted on: 23 August 2010
By:

chw staff
Vodafone has announced that they are releasing a new DLNA compatible Wi-Fi device called the R201 – the first DLNA certified mobile Wi-Fi device. It will allow you to share your mobile broadband connection with up to five devices, along with the sharing of documents and other digital media between other certified devices.  The R201 is available on an 18 contract with 5GB data for £25 per month.
The R201 has integrated support for Twonky, a PacketVideo tool that allow you to share your with other devices. "The Vodafone R201 Mobile WiFi device enables our customers to take the WiFi connectivity experience they have at home or in the office everywhere with them, thanks to Vodafone Mobile Broadband," said Huw Medcraft, Vodafone's Director of Mobile Broadband.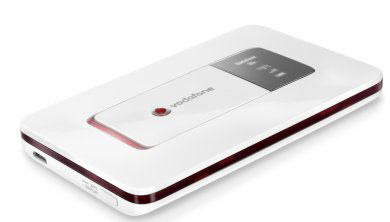 The R201 comes with an OLED display, an embedded version of Samba and can act as a micro-NAS (network attached storage) server for phones and will take up to 32GB of content on the microSD (supplied separately).
"By adding DLNA compatibility to the device, it becomes much more than a connection to the internet, by enabling users to connect to their other WiFi enabled DLNA devices and wirelessly share and enjoy their digital content, no matter where they are," said Huw Medcraft. "We know that consumers in particular now have an array of Wi-Fi enabled devices that they use both at home and on the move – the R201 allows them to use them all in a highly convenient way."