Meet Naim's UnitiQute All-in-one Media Player
Posted on: 17 June 2010
By:

admin

The new UnitiQute from Naim is the ultimate in modern compact entertainment system. The list of features and design make it easy for you to fall in love with it. It features the latest in connectivity and interoperability. The UnitiQute All-in-one Player joins Naim's growing list of home entertainment solutions that are changing the way we consume our digital media.
 
The UnitiQute is a compact version of the NaimUniti, Naim's award winning all-in-one music player. According to Naim the new "UnitiQute can not only deliver exceptional Naim music-making as a second system, but also play the role of gateway to all the new digital music delivery formats - from USB memory sticks, UPnP streaming to internet radio".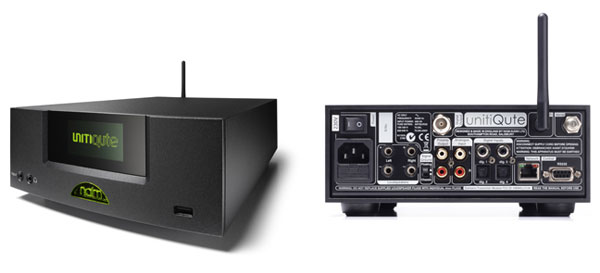 The UnitiQute also acts a complement to the UnitiServe, a CD ripping, hard disk music player and server.  The UnitiServe can be the home of all your music files; where you can catalogued them and then stream them out to the UnitiQute.
 
Also available is the Uniti control App, that allows you to control the UnitiQute from comfort of your iPhone or iPod Touch.
 
The UnitiQute features a preamplifier with two analogue inputs, five 24bit/192kHz-capable digital inputs; FM and DAB tuners; a front panel USB port to connect your iPod or MP3 player – it can play music files in almost any format at up to 24bit/96kHz resolution straight from a memory stick; a Ethernet port and Wi-Fi to stream music from other devices on the home LAN.