Axesstel Ships New AG50 Series Home Alert System
Posted on: 25 February 2013
By:

chw staff
Axesstel announced today that they have shipped approximately 40,000 AG50 Series Home Alerts to customers in Africa.The new wireless security alert system uses GSM technologyand has a built-in cellular module that can send an SMS or makephone calls.
According to Axesstel, the AG50 Series Axesstel Home Alert System is easy to set-up and allows homeowners to setup a self-monitored alert notification system.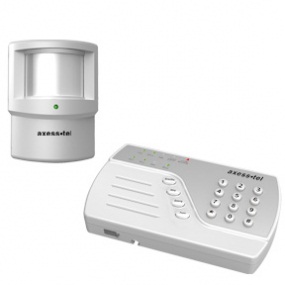 "The security alert systems enable network operators to offer new products to their entire subscriber base, resulting in additional revenue without further incremental investment, as well as attract new subscribers", said Clark Hickock, chief executive officer for Axesstel.
Benefits of the AG50 Home Alert System include: an AC adaptor with a 9V backup battery; its affordable, easy to set up, configure and use; Arming and disarming can be triggered by keypad input or remotely by sending an SMS (text); the built-in cellular module can send an SMS message or place a phone calls to up to 8 pre-assigned numbers when the motion sensor is triggered.
Hickock said they, plan to release a series of five Axesstel Home Alert security systems in key strategic global markets and thattheir security alert system's product roadmap includes advanced 'all-in' products incorporating voice, broadband access capabilities and optional features enabling a wide array of connected home applications.