British Gas Plans for UK Connected Homes
Posted on: 17 January 2015
By:

Patrick Oliphant
British Gas is determined to make the connected lifestyle a norm for its 4 million plus customers, along with the rest of the UK. The company is investing millions into developing and offering its customers added value services via its 'Connected Home' initiative.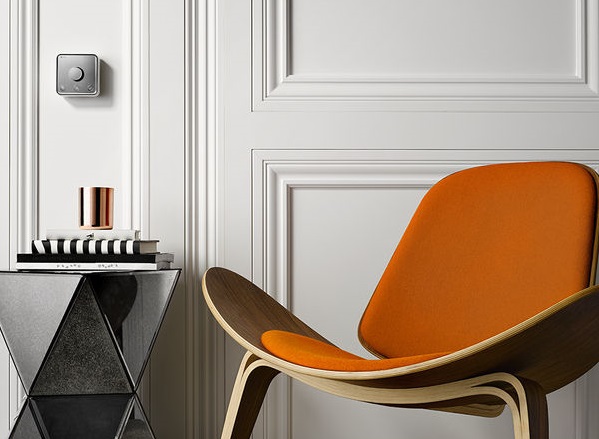 If you are a regular visitor to this website you might notice the British Gas Hive adverts offering their connected energy management solution, a platform they bought into with Alertme, the then known start-up.  Over the last five years British Gas has grown the solution, inviting the rest of the UK to become a part of this connected life style as they plan to expand on their connected home solutions.
In the past switching energy supplier was long and troublesome, deterring many from switching and stay with their existing supplier. Within the last few years Ofgem has acted to change this and UK households are now able to switch utility suppliers in a matter of days if they so decide to.
The introduction of internet comparison sites have made it easier to compare energy prices, thus increasing the competition between the 20 UK energy suppliers. Now, they are constantly looking for ways to differentiate themselves whether by price, service or solutions.  British Gas has decided to invest in its solutions offering with its connected home initiative.
You might be tempted to think why a gas and electricity provider wants to get into the connected home solutions market, when there are the likes of Apple, Google, Microsoft and Samsung? Why can't they just focus on making sure we get our utility at all times and at the right price?
British Gas sees it another way.  They have realised that many customers do not set schedule in their thermostat, which means some might be wasting energy unnecessarily. They have also estimated that 25 per cent of gas usage is wasted when either we are not at home or when we are a sleep.  So, to added value they will equip households with the tools and information to better manage their energy use, thus make savings on their utility bills.
Since the tie-up with Alertme they have re-launch the Alertme service as Hive, a remote heating control solution. Now, about 40 per cent of those that have Hive interact with it at least once per day, said British Gas.  With the ability to switch the heating on and off remotely.
British Gas now wants to take its connected services further with new and enhanced services and apps. They are investing in their own app design and development team along with working with start-ups to create new services.
Their latest move, is their partnership with Wandisco, a cloud based data analytic solutions company.  Since March of last year British Gas has been trialing WANdisco's Non-Stop Hadoop platoform, collecting real-time data from Smart Meters of over one million British Gas customers.
In a deal worth £750,00 Non-Stop Hadoop is going live as part of British Gas connected home initiative, another step to help provide cost savings for customers. Wandisco said the Real-time analytics from Non-Stop Hadoop will bring benefits such as dynamic matching of energy supply with demand patterns.