Cisco Releases 802.11ac Based Linksys Smart Wi-Fi Router
Posted on: 2 July 2012
By:

chw staff
Cisco is offering a new range of home network wireless solutions based on the latest 802.11ac technology. The Linksys Smart Wi-Fi Router (EA6500) and Universal Media Connector (WUMC710) available this month promises to offer wireless speed of up to three times faster than current 802.11n devices. The router also features Cisco's latest home network software platform, Cisco Connect Cloud, which offers hassle free network setup and management.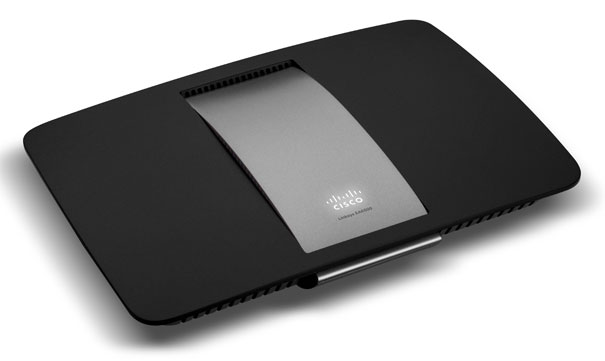 The new Linksys Smart Wi-Fi Router will support the new set of 802.11ac base devices coming out this year; it is also backwards compatible with wireless networks and devices using 802.11a/b/g/n connectivity. The EA6500 contains six internal 3D antennae that are designed to insure the same performance whether placed on a desktop or mounted against the wall.
Linksys Smart Wi-Fi Router with the new Universal Media Connector will enable users to connected their Smart TVs and game console to the Smart Wi-Fi Router wireless network and stream high definition content. The EA6500 comes with four gigabit ports. It offers speed of up to 1300Mbps with 802.11ac and up to 450Mbps with 802.11n with native support for IPv6.
"As consumers begin the transition to the new Wi-Fi technology, Linksys is introducing a solution that not only includes a powerful product, but has new innovation that enables them to stay connected to their devices and home wireless networks from anywhere, anytime," said  Brett Wingo, vice president and general manager, Cisco Home Networking.