Dolby and Nokia Collaborated Nokia N8's Dolby Digital Sound
Posted on: 30 April 2010
By:

Patrick Oliphant
The Nokia N8 is the first mobile phone to have Dolby surround sound technology. According to Dobly this is a world first for mobile phones.  The Nokia N8 is based on the Symbian3 OS platform and features Dolby(R) Digital Plus 5.1 surround sound technology.  With the new Dolby Digital sound, owners of the can now expect the best in High Definition sound quality from their mobile.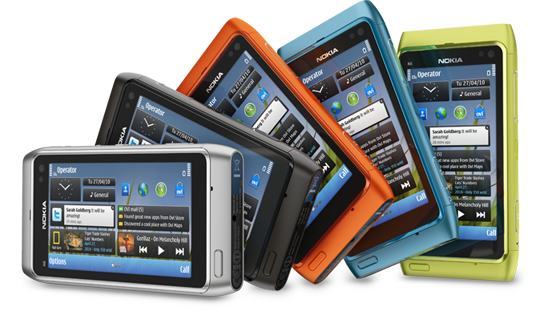 "The collaboration between Nokia and Dolby, a world leader in entertainment technology, now brings cinema-like experiences to mobile," said Jo Harlow, head of smart phones, Nokia. "The Nokia N8 is the first smart phone to offer a true home theater experience with HD quality and Dolby Digital Plus surround sound by simply plugging the device into a home theater system with an HDMI cable."
 
The new Nokia N8 offers some of the latest in Smartphone technology it features a 12 megapixel camera with Carl Zeiss optics, Xenon flash for the best quality pictures in its class.  These features can compete with those of a compact digital camera. For entertainment it's an Hi-Fi system in your packet, with HD-quality video and sound. The Nokia N8 can also connect to your home theatre system, and enbles access to web TV services such as National Geographic, CNN, Paramount and E! Entertainment.