EchoStar Used Broadcom BCM7400 Chip for SlingLoaded 922 HD DVR
Posted on: 2 September 2010
By:

chw staff

EchoStar Technologies, a subsidiary of EchoStar Corporation has selected Broadcom BCM7400 satellite set-top box system-on-a-chip solution for its SlingLoaded 922 high definition digital video recorder. The Slingloaded 922 is the world's first HD DVR to incorporate place shifing technology, the ability to watch home television on other devices such as laptop and Smartphones.
The SlingLoaded 922 is an entertainment centerpiece developed by EchoStar and Sling Media it combines the best of video and IP technologies enabling users to watch and control their favourite TV shows and sporting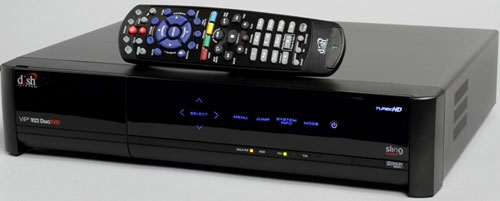 events from anywhere in the world via a broadband Internet on their laptop or mobile phone.
 
With the ability to access multiple video sources, viewers will have an endless amount of shows to watch, and with 1 terabyte hard drive, the 922 provides up to 1,000 hours of digital media storage.
The Broadcom BCM7400 satellite STB SoC solution combines advanced audio/video decompression supporting the H.264 standard, rich on-screen graphics, secure access, storing and sharing multiple types of digital media, including HDTV programs, video-on-demand (VoD), Internet content, digital video, music and photos.