E-LIFE Uses Control4 In UK Luxury Property Development
Posted on: 3 June 2012
By:

chw staff
E-LIFE a UK based home automation installer was selected to provide connected Home entertainment solution for a new luxury development in London, UK. The four-property development will offer buyers to option to bespoke their in-home entertainment solution, from a price tag of £1 Million. To get all the appliances networked and manage, E-LIFE has selected Control4 multi-room entertainment solution.
The bespoke solution will allow buyers to say what they want from the latest home cinema, multi-room entertainment and gaming systems.  From allowing TV and Internet signals to be delivered to all rooms in the house, they will also have the option of distributing HD images from one appliance such as SKY+ HD Box to all TV's in the house.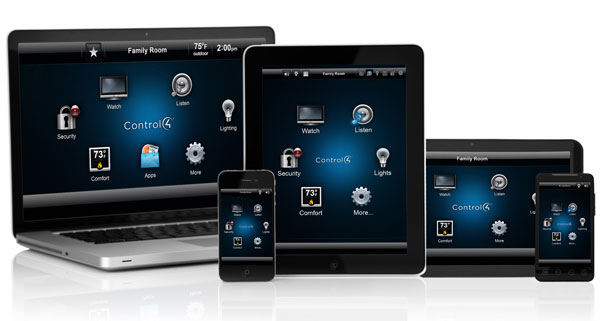 Each room will be fitted with a Control4 5" colour touch screen which control the systems to allow the users to select what they want to listen to iPod, DAB radio or online content. Another capability the system is to allow access to pull through audio from specialist music satellite channels such as MTV and Kerrang.
E-LIFE said they were task with providing "on-trend" systems, which allowed control of music and home cinema options from homeowners existing iPads, iPhones and android devices. According to Kevin Clayton, E-LIFE, MD, "Exclusive house builders can rest assured E-LIFE have the experience to design, install, sell and maintain multi-plot solutions".