First True Gaming Router from Linksys - WRT32X
Posted on: 2 January 2018
By:

chw staff
Linksys has collaborated with Rivet Networks to develop a router that is dedicated to gamers.  The new Linksys WRT gaming edition router (WRT32X) incorporates the Killer Prioritization Engine (KPE) is the only router optimized for high-speed gaming for users with Killer-enabled gaming PCs, this provide an enhanced experience for serious online gamers.  The KPE optimizes traffic for low latency and less lag and ensures that the Killer-enabled PC's gaming, audio, and video is fast and smooth, while simultaneously managing other online traffic in the home to ensure other devices and activities are not compromised.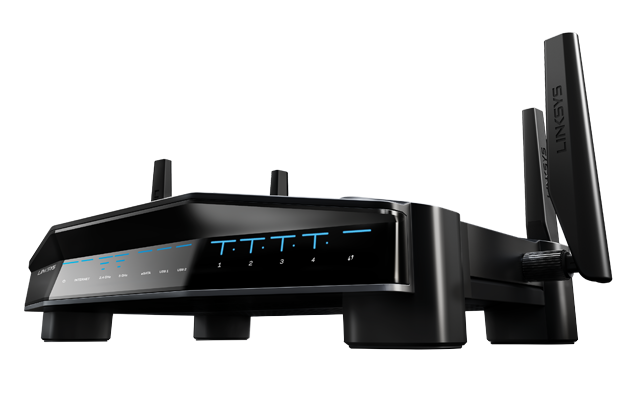 "For the first time, Gamers will have a router that is designed specifically to work with their Killer-enabled PCs to identify and prioritize important gaming network traffic and ensure their online gaming experience is fast and smooth no matter what else is going on in their home network" said Bob Grim, vice president of marketing and business development at Rivet Networks.
The Linksys WRT32X provides advantages that no other routers have, when paired with a Killer-enabled PC, it provides a powerful end-to-end connection to prioritize gaming traffic. When when you start a game, the Killer hardware on the PC communicates with the router and tells the router to treat the gaming packets special and with high priority.
The WRT32X utilizes the Killer Prioritization Engine (KPE) to determine which devices are connected to the router that are enabled with and using Killer Networking hardware.  Some PC Motherboards developed by companies like Gigabyte, Lenovo, Dell (Both Alienware and XPS models), Acer, MSI, or Razer have this type of hardware.
The WRT32X Wi-Fi Gaming Router is also a CES Innovations Award Honoree.  With enterprise grade hardware, it has: a 1.8 GHz Dual-Core ARM CPU, 802.11ac Wave 2 Dual-band 3x3 wireless radio, 256MB Flash and 512MB of DDR3 Memory, and 5-port SOHO-grade Gigabit Ethernet switch with TCAM.  It supports wireless encryption (WPA2 Personal); VPN (PPTP IPSec pass‐through) and is able to read FAT, NTFS, and HFS+ file storage system.