First Wood Stove With Programmable Thermostat
Posted on: 18 October 2015
By:

Anthony Matthews
Winter is just around the corner and you might be thinking of replacing your wood stove, which you have had for years.  Quadra-Fire has launched a new series of wood stoves that comes with a "programmable thermostat", yes, you heard me correctly; a wood stove you can programme to manage the temperature of your living room.  The new Adventure Series wood stove collection makes heating controllable, more cost efficient, and simple to operate as a typical wall thermostat control.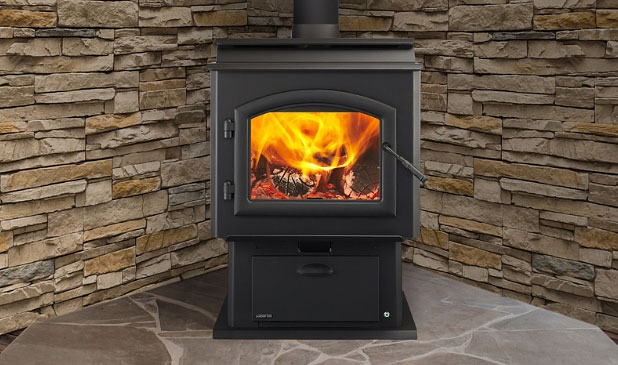 With its Smart Burn Technology, the Quadra-Fire Wood Stove has eliminated the need for manual air controls. The stove can be programme to control the heat to maintain a desired room temperature, removing the need for you to keep going back and forth trying to get the right temperature.  It automatically controls the heat and allows you to achieve your desired room temperature, at any time, day or night.
The new Adventure stove collection is also equipped with the exclusive Quadra-Fire Four-Point Burn Technology. This patented system utilizes four combustion cycles to extend the heat, enhance the fire to produce intense rolling flames, and increase efficiency for long-lasting, proven performance.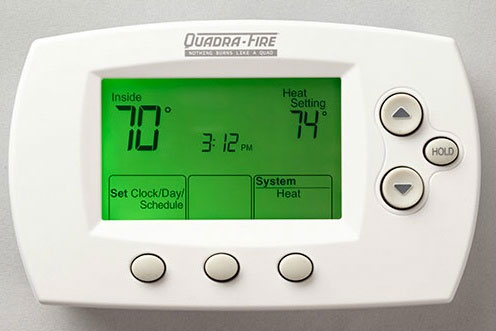 Quadra-Fire says, since the stove burn fuel only when needed you can expect a 50 percent saving in your heating cost.
The stoves come fitted with a battery backup system, so in the event of a power outage, they can run on eight "D" cell batteries for up to 30 days.
The stoves come in two sizes; the Adventure II features a 2.5 cubic foot firebox, available at $2,999, and the Adventure III has a 4.5 cubic foot firebox, available at $3,499, for heating larger spaces over a longer periods. The programmable thermostat is included.  An optional 350 cfm fan kit is also available.