GenosTV Cyclops Universal Remote Is Coming To CES 2011
Posted on: 30 December 2010
By:

chw staff
GenosTV the creator of the Cyclops universial remote controller has announced that they will be coming to CES 2011, to demonstrate the Cyclops remote. The demonstration is planned around a series of activities by the GenosTV team.  The GenosTV CEO and co-founder Rob Shambro will be delivering one to the keynote at the show, which will include the first public exhibition of the GenosTV's soon to be release services.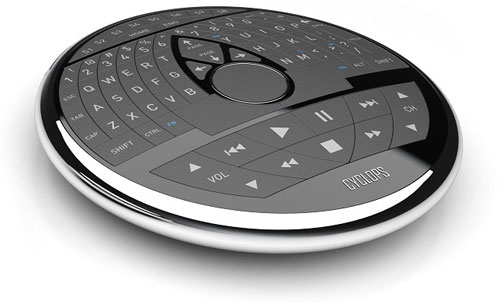 The GenosTV Cyclops remote was first launched in June of this year and has the resemblance of a flying disc. It was originally developed to be a keyboard for the GenosTV cable set-top box and connects using Bluetooth to other electronic appliances, such as mobile phones, TVs and game consoles - for which a different one is being develop.
The team is hoping that through the up coming show Cyclops  will get the exposure it need to compete in the digital home. "We are looking forward to getting Cyclops front and center with the other leading electronics manufacturers with Cyclops at CES. Cyclops is the perfect complement to the next generation of Internet-connected consumer electronic devices,"  said GenosTV co-founder Mike West.
Coming in early 2011 is a new GenosTV Over-the Top (OTT) television service that can be access through the latest Internet-connected televisions. The service, said GenosTV, will provide a low cost access to traditional broadcast and cable/satellite television programming.