Get More Media Storage Space With Asustor AS 6 Series NAS
Posted on: 11 November 2012
By:

chw staff
I don't think you will need to buy another NAS Drive after this one. The AS 6 Series has three models to suite your current and future data needs. You can get an 8-bay down to a 2-bay:  8-bay (AS-608T), 6-bay (AS-606T), 4-bay (AS-604T) and 2-bay (AS-602T). The features of the AS 6 Series extend into the commercial use as well so depending on your need for a NAS there is one here for you.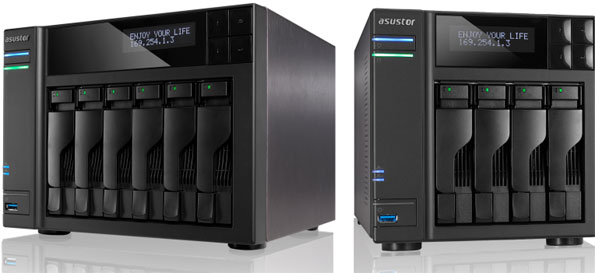 If you need one for your home, the AS 6 series has an HDMI port and offers add-ons that allows it to become a HD media player plus iTunes Server to stream your movies and music to other devices in your home. It is UPnP and DLNA compliant to become a Media Server so other DLNA compliant devices can connect and access media content. You can support multiple users with its Apple Time Machine built in software.
ASUSTOR has the professional and commercial user in mind when they created the AS 6 Series first, there is Military grade AES 256-bit encryption for individual shared folders; Push and pull backup for flexible backup topology deployment and Built-in firewall; Network Defender to prevent malicious attacks and the ability to connect to your NAS while you not home.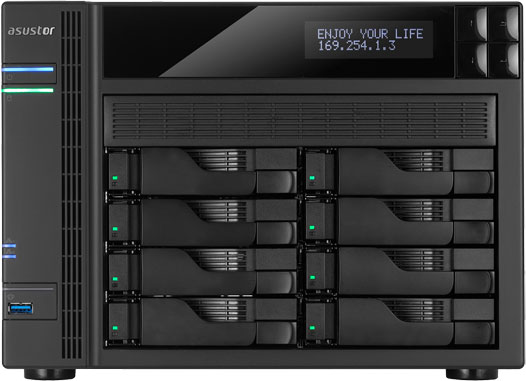 The AS 6 Series is also energy efficient; it's powered by the Intel Atom processor and it's the first NAS to offer System Sleep Mode (S3).  ASUSTOR has also through in a variety of Apps for our convenience these include ASUSTOR Download Centre, Surveillance Centre to manage an array of IP cameras, Plex Media Server, a complete media solution, and Piwik, a popular and free alternative to Google Analytics.