Get Whole Home Intelligence From Ingersoll's Nexia
Posted on: 5 March 2013
By:

Patrick Oliphant
At this year's International Builders' Show (IBS) in Las Vegas, Ingersoll Rand demonstrated how they can offer today's homeowners the convenience of an Intelligent home. Through its award winning Nexia Home Intelligence solution they can offer a home automation solution that covers security, HVAC, energy management, remote access and atmospheric control.  This works by combining Ingersoll's range of home appliances from brands such as Trane and Schlage.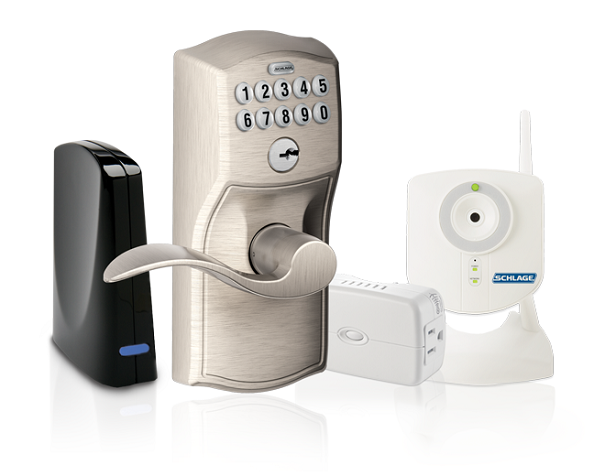 You can take control of your security with the Nexia Bridge, Schlage Home Indoor Camera, Lock and Dimmer Module. Like other security comeras on the market the Schlage Home Wireless Camera allows you to see in and around your home while you are out around town or out of the country. The camera, dimmer and lock can all be controlled by Nexia home intelligence for your convenience using the Nexia Bridge as the backbone.
Ingersoll have also release the new Schlage Touchscreen Deadbolt, it the first to combine the connectivity of Nexia Home Intelligence, the convenience of keyless entry and the protection of built-in alarm technology.
The Touchscreen Deadbolt can hold up to 30 unique codes and is designed to create temporary codes for someone who needs access only on certain days and times of the week. Its built-in alarm system also alerts you instantly if someone goes in and out, tampers with the lock or tries to break into the home.
You can mix and match the technologies options to suite your lifestyle. Along with the security option there is the starter and vacation bundle.
Through the Trane brand they have introduced the Trane Energy Management solution powered by eMonitor. The Trane Energy Management software tracks your energy usage all day every-day and reports how much is being spent on electricity throughout the home.
Linked to the Trane ductless heating and cooling system you can further manage your energy user more efficiently; because they operate separately from a central system, they can be individually controlled to provide heating or cooling only when needed.
You can combine Nexia Home Intelligence with Trane to offer atmospheric control, where your heating, ventilation and air condition are control to offer a comfortable home environment.  Using the Trane Comfortlink II Smart Control, a wall mounted control panel and Thermostat you can manage the temperature in your home per room. ComfortLink II even offers remote access while you are away from home or you can pre-program it.
Nexia Home Intelligence is compatible with Budget Blinds, so you can even automate your blinds using motorized technology for energy efficiency, privacy and safety. Nexia makes it simple to manage window coverings through its scheduling feature and remote access capability via computer, smartphone or tablet.
The Ingersoll range of products is compatible with other Z-Wave solutions but you will need to check to see which ones.