GigaFast Launches HomePlug AV2 Bridges and IP Camera
Posted on: 5 June 2013
By:

chw staff
GigaFast Ethernet Today launches a series of HomePlug AV2 Powerline Communication (PLC) Ethernet Bridges and IP camera with night vision at Computex. The HomePlug AV2 based Ethernet Bridges offer better performance and higher quality networking over existing home wiring.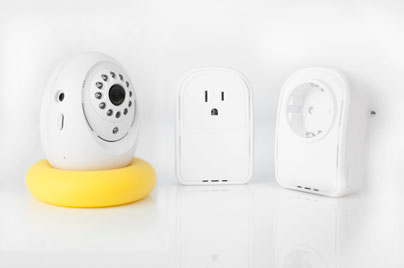 They offer better performance over existing HomePlug AV devices but are also backward compatible. HomePlug AV2 provide gigabit-class speed to every electrical outlet, making each outlet ideal for HDTV, IPTV, multi-room HD DVR, online gaming, HD/3D video, HD audio, smart grid utilities management, home monitoring, and other home networking applications demanding ultra-fast network speed.
With HomePlug PLC technology no extra wires means saving time and money on installation cost and cable material cost. Customers can choose from four Homeplug AV2 Ethernet Bridges with the nano AV2 Pass Through Bridge (PN959-EP5) being the smallest and fastest bridge. It offers noise filtering AC socket for another device needing power to be plugged into this socket without taking up another wall socket space.
With the GigaFast IP Camera, signal are sent through the existing home electrical wires. It allows users to monitor their home from anywhere in the world with iOS/Android devices. The entire setup takes only three easy steps: simply plug in the camera, download the app for either iOS or Android devices, and scan the QR code for pairing.
The camera has a built-in microSD slot to save recorded videos and the recorded videos can be viewed anywhere with an iOS or Android device without any subscription fee.  The camera has infrared night vision for low-light or no-light environment and has email notification for motion detecting. This camera also has 2-way digital audio for listening from and speaking to the surrounding from the mobile device.