Lenovo K91 Smart TV Offers DTS Sound Quality
Posted on: 14 May 2012
By:

chw staff
Lenovo has decided to launch its first smart TV in China with the support from DTS. The new Lenovo 55-inch K91 smart TV features DTS 2.0 + Digital Out technology and the latest Android operating system,  allowing consumers to access their favorite songs and videos, share files between connected devices, and control the TV via their tablet and smartphone.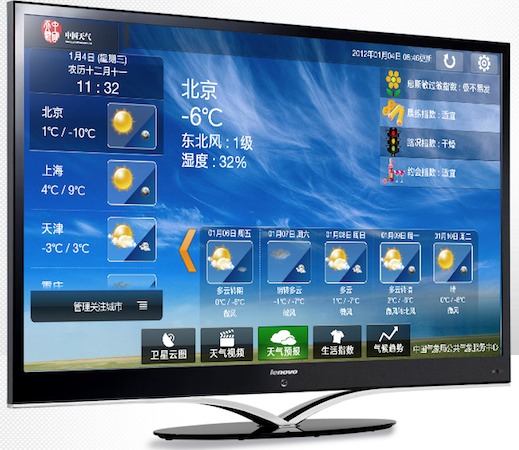 The Lenovo K91 smart TV is the world's first smart TV powered by Qualcomm's 1.5GHz dual-core 8060 Snapdragon CPU and the Android 4.0 operating system. With DTS 2.0 + Digital Out technology, the K91can decode DTS-encoded content from a USB port for two-channel stereo playback directly from the smart TV.
The K91 is capable of serving as home entertainment center streaming Video on Demand (VOD) and Internet applications and traditional TV programs. It is also able to complements an AV receiver or home theater system.