The IGOO Smartlamp, Has lighting Mood For Even Romance
Posted on: 8 January 2015
By:

chw staff
You might think that with Philips Hue and all the other smart lighting solutions, you have seen all there is to home lighting but that might by wrong. IGOO, a company with a smartlamp of the same name said they wish to start a revolution on conventional home lighting to take us away from the Thomas Edison era of lighting. With up to 27 categories, the IGOO Smartlamp has a lighting effect for almost every mood you can feel and at the same time protecting the eyes.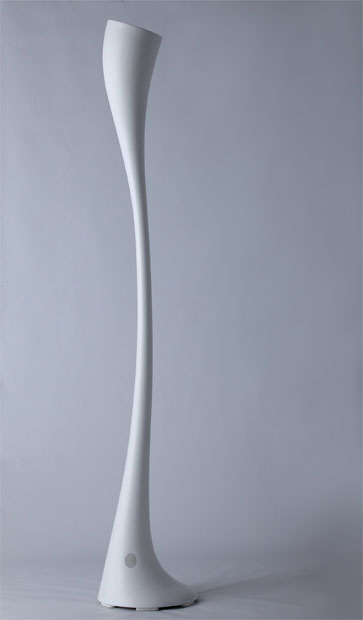 IGOO said they have invented the technique of 4-color multi-point LED flooding and lightsong which is the light effect file format that perfectly integrated with music. The lamp comes with a smart control as powerful as a smartphone which remotely controls the smartlamp body via bluetooth. Users can purchase in Lightsong Store and IGOO app store with this smart control that connects to the internet using Wi-Fi.
"A revolutionary products needs to have innovations or great breakthroughs in core functions. IGOO smartlamp achieved great innovations in light effect and controlling, and achieved breakthroughs in light music interaction, creating and sharing lightsongs, and benefiting health and happiness", siad IGOO.
IGOO pointed out that, the existing home lighting is believed to be unhealthy and unhappy. Glare irritates the eyes – especially those of babies – and unchangeable light color does not adapt to the seasonal change to sooth the temperature discomfort. The poor color rendering of the light makes us look pale or yellow. The fact that the lights are not soft and smooth will not aid children to study and have settings to remind the children to relax their eyes periodically.
IGOO smartlamp has 8 categories of lightsongs including living, sleeping, dining, education, partying, romance, music and phototherapy and 19 sub-categories that satisfy almost all life situations. With shadow-less and extremely soft reading light, IGOO smartlamp protects people, especially babies' and the elderlies' eyes. Scientific falling asleep and waking up methods help people fall asleep more soundly and wake up more comfortably. Studying one hour and then automatically playing relaxing lightsongs to have 10 minute breaks.
Also, pointed out by IGOO,  "the current home lighting does not provide lively holiday and party ambience by having special effects. Furthermore, the traditional home lighting could not simulate sunrise and sunset to help people fall asleep and wake up naturally. Most importantly, the existing home lighting will not help the mood and sometimes worsen it, and will not help people to relax and to be full of fire to obtain satisfactory romance", but IGOO can.