Screen Dreams Launches App For Yahoo! Connected TV
Posted on: 7 December 2011
By:

chw staff
Screen Dreams has launched its first paid TV application for the Yahoo! Connected TV platform. Screen Dreams specialises in developing Wallpapers, Galleries and Screensavers for flat-panel, HDTVs and DVD players. The new application is to allow users of the Yahoo! Connected TVs to access and stream to their devices well known art works, photography and their own Fireplace and Aquarium videos.
Screen Dreams application allows users to transform their television into a digital picture frame.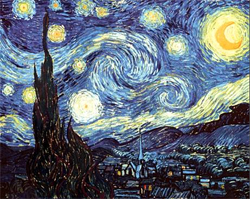 According to Russ Schafer, Senior Director of Yahoo! Connected TV Marketing, "Consumer interest in viewing Internet content while watching TV continues to grow, with one in three broadband households using Internet connected TV at least once a week".
Partners of the Yahoo! Connected TV platform, such as Toshiba has the Screen Dream app. Screen Dreams is also available on Sharp and Philips. The company said they have plans to add more Yahoo! Partners such as Sony and Vizio.
Users can pick from 150 wallpaper/screensaver images from 12 unique themes: Beaches, Space, Deserts, Mountains, Forests, Fine Art, Fractals, Earth Mix, Aquarium, Fireplaces, Abstracts and Asian Art.