ASUS Selected Roxio CinePlayer for 3D G-Series Notebook
Posted on: 4 June 2010
By:

chw staff
Roxio, a division of Sonic Solutions, today announced that ASUS Computer has selected Roxio CinePlayer for worldwide shipment with its next-generation 3D-enabled G-series notebook computers. Roxio CinePlayer allows users to enjoy Blu-ray 3D, 3D DVDs, as well as other stereoscopic 3D content in a broad range of formats. The comprehensive media player for Windows also supports real-time conversion of 2D video to 3D, so users can enjoy their existing library of standard DVDs and personal home movies in 3D. In addition, Roxio CinePlayer offers instant access to new movies delivered digitally via RoxioNow-powered services. This will include 3D entertainment as titles become available for online delivery.
"With broad expertise in digital entertainment and years of experience developing consumer applications, Roxio is the ideal choice to help enhance our cutting-edge notebooks," said Ellis Wang, Director Software Planning & Management, ASUS. "ASUS continues to set the standard for notebooks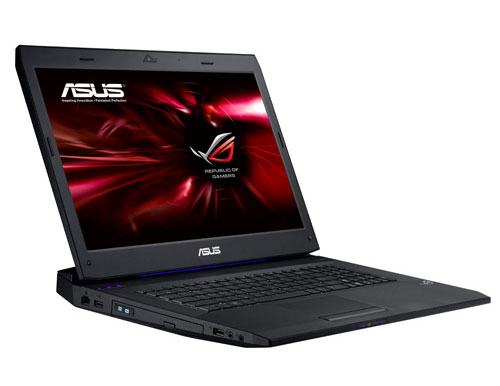 that deliver the full potential of new technologies like 3D, which is further enhanced by the inclusion of CinePlayer to play new 3D titles and power the conversion of standard DVDs and video from 2D to 3D."
Roxio CinePlayer is compatible with a broad range of PC hardware configurations, including all major graphics cards and 3D display technologies. This is a key advantage for personal computer manufacturers introducing 3D technologies across a range of models. To do this, Sonic has teamed with industry leaders such as ATI, Intel, and NVIDIA to deliver support for both PC monitors (passive polarized and active shutter) as well as current and upcoming 3D-enabled HDTVs.
"The combination of best-in-class hardware from ASUS and the rich capabilities of Roxio CinePlayer provides an ideal introduction to home 3D for consumers," said Matt DiMaria, Executive Vice President and General Manager, Roxio. "In collaboration with leading firms like ASUS, we will further drive the exciting market for 3D and deliver a new level of rich media experiences for consumers."
Part of Sonic's Total 3D initiative aimed at furthering the 3D home market, Roxio CinePlayer is one of a number of 3D-enabled products and services the company will introduce this year for PC OEMs, consumer electronics manufacturers, retailers, and consumers.