Living PlanIT and Portugal Are Building The Ultimate Connected Homes and City
Posted on: 7 November 2011
By:

Patrick Oliphant
The Portuguese are building a city that has never been see or built before, except in the minds of the designers.  A place where the environment feeds off us and wee feed off it. Through the use of the Urban Operating System (UOStm) the physical structure will be fitted with embedded sensor technology that allows it to manage it resources based on feeds it gets from us and the other systems, such as other machines and the atmosphere.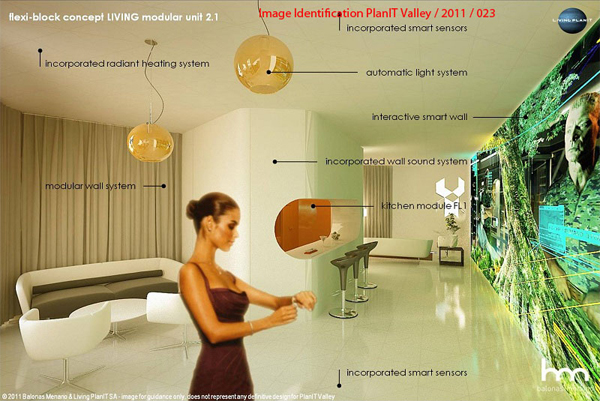 Living PlanIT the company behind it, has gathered together some of the world's leading technology solutions providers and consultancies – in an effort to allow governments around the world to create the ultimate connected environments. Using its Urban Operating System as an embedded system, buildings will be redesign to be reactive. Areas like energy efficiency improvements, energy management, renewable energy, water and waste management will be integrated in Living PlanIT designs and manage through the Urban OS platform.
Living PlanIT first major project PlanIT Valley is being built in the Northern Portugal with support from the Portuguese government and has been designated a Project of National Interest.  With a cluster of smart homes and buildings the city will be at the cutting edge of connected home solutions as well as being a test bed for new connected home solutions. According to Living PlanIT the connected living experience will be delivered in phases for a final completion in 2015 and will hold up to 225,000 residents. Its first demonstration is schedule for 2013.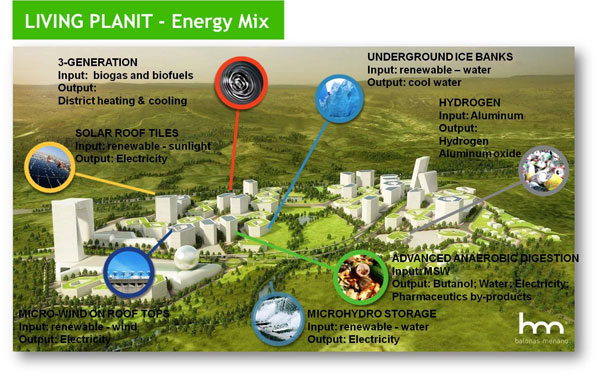 Within the city transportation will be provided by "lightweight and fuel efficient electric or hybrid vehicles built with the use of new composite materials", said the company. Its efficiency will extend into the optimum control of peak electricity demand, adapted traffic management for enhanced mobility, assisted parking and providing emergency services with the capacity to have priority when needed in the flow of traffic. Apps will be provided to help residents manage and communicate with their environment.
 
Within the PlanIT Valley Energy management, Water, Waste Management and on overall Energy Efficiency Improvement will come under the management of UOStm.  Data coming everything will be analysed by the UOStm plat to help management make better decisions.
 
So far Microsoft has signed up brining a number of technologies that they have been working on through their " Microsoft Connected Home" project; plus its Connected Government Framework and Azure platform (a cloud architecture).  Cisco and Deutsche Telekom are also working to help develop this 21st century city.  According to Markus Breitbach of the Machine to Machine Competence Center at Deutsche Telekom "Everybody's talking about 50 billion connected devices, which effectively means huge amounts of data being collected, but nobody is really caring about managing it and bringing it into a context - and Urban OS can do just that."