Onkyo Debuts Home Theater Systems With iPod, iPhone Dock
Posted on: 11 February 2011
By:

chw staff

In addition to the three AV Receivers released yesterday, Onkyo has also released two home theatre systems (HT-S5400 and HT-S3400) and a iPhone/iPod Remote Interactive Dock (DS-A4).  The new systems are design to bring the best out of music, movies and gaming content, thus, enhancing your home entertainment experience. At the heart of both systems sits the home theatre receiver to provide HDMI and USB connectivity and power to push the content.
The Onkyo HT-S3400 has a 5.1 channel audio system while the HT-S5400 offers a 7.1 audio channel the two extra channels enable it to support Dolby Pro Logic IIz.  The amplifier sections of the receivers incorporates a massive transformer, optimum gain volume circuitry, and PLL jitter-cleaning circuitry to preserve signal accuracy.  Both receivers also include Audyssey Dynamic EQ and Audyssey Dynamic Volume®, two volume and equalization technologies that enable users to enjoy audio content in greater comfort.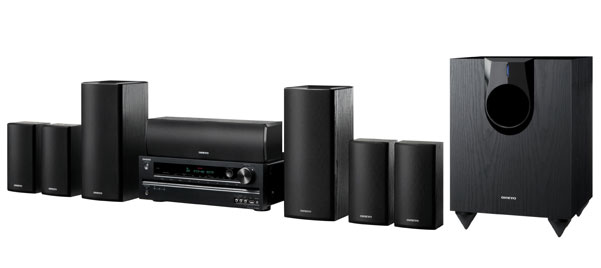 The home theater receivers on the HT-S5400 and HT-S3400 feature the latest implementation of the HDMI connectivity standard with support for 3D video, lossless audio from Dolby TrueHD and DTS-HD Master Audio, and an Audio Return Channel.
Other features include high-quality TI Burr-Brown audio DACs, a new Advanced Music Optimizer to enhance the fidelity of compressed audio files, and a convenient overlaid on-screen display for adjusting the settings.  The HT-S5400 boasts slightly superior audio DACs compared to the HT-S3400.
The 5.1-channel HTiB solution on the HT-S3400 does not use the USB port or support subwoofer pre-out and Audyssey 2EQ but offers an Onkyo's proprietary Universal Port that enables single-cable connection of Onkyo peripheral devices.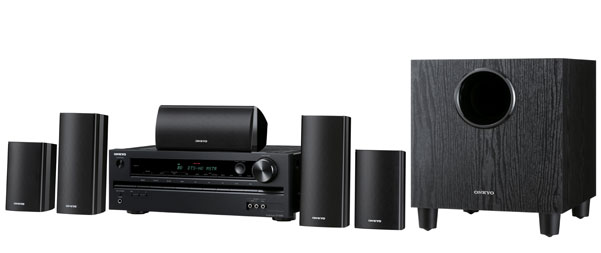 The included Onkyo DS-A4 Remote Interactive Dock for iPod/iPhone provides audio, video outputs, charging, and full function remote control when used with most AV receivers.  The dock is compatible with all current iPod/ iPhone models up to the latest iPhone 4.