Lorex Releases Skype Enabled Home Video Monitoring System
Posted on: 21 October 2011
By:

chw staff
Lorex Technology has announced the latest innovation in their line of plug & play home video monitoring solutions. The Lorex Live Connect (LW2031) is the first in its series that features an easy-to-use portable home monitor with remote viewing over the Internet using Skype.  Live Connect is the first of its kind to carry the Plugged Into Skype designation.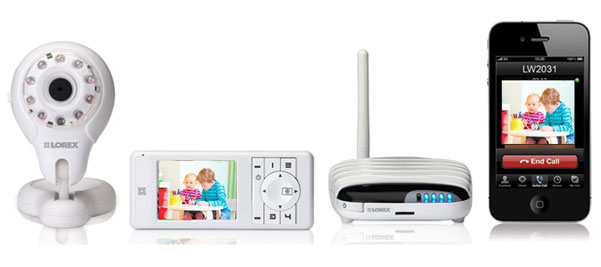 Users can log onto Skype and access the camera from anywhere in world.  The Gateway and connected cameras now become a Skype "contact." Users simply login to Skype and place a free call to the camera, similar to how they would connect to another Skype user. Connect via Skype from iPhone, iPad, iPad 2, PC or Mac.
With Live Connect, there's no need to leave your local computer on or have Skype running in order to access your camera from another location. When the Lorex Live Connect Gateway is plugged into your home router it automatically connects to the Skype server.
When at home, the Live Connect system also includes a convenient handheld monitor.  Video and audio transmission between the camera and handheld monitor is private, secure, and will not conflict with other household wireless devices.
"The Live Connect is a groundbreaking leap in simplified home monitoring," said Reuben Klein, chief executive officer of LOREX Technology Inc. "It lets users see and connect with their home environment easily through the power of Skype.
The Lorex Live Connect Wireless Video Monitor includes a portable wireless colour camera with automatic night vision, an expandable 4 channel gateway, and a compact 2.4" LCD handheld monitor. The Lorex Connect is available at amazon.com.