Macrovision Change its Name to Rovi Corporation
Posted on: 16 July 2009
By:

admin

Macrovision Solutions Corporation today announced the official change of its name to Rovi Corporation, and unveiled its new brand positioning and visual identity. The company will now officially operate under the banner of Rovi Corporation, and its common stock will trade under the stock symbol ROVI on the NASDAQ Global Select Market.
"Over the past two years, we have been focused on an ambitious strategy to change the digital entertainment experience. As a result, we have made dramatic changes to our solutions portfolio. With our leading guide solutions and extensive entertainment metadata, we believe we are now positioned as a key enabler for digital entertainment. Today's announcement is the next step in uniting our technology and people under one shared identity, allowing us to move forward in creating a highly enjoyable entertainment experience for the consumer," said Fred Amoroso, president and CEO of Rovi Corporation.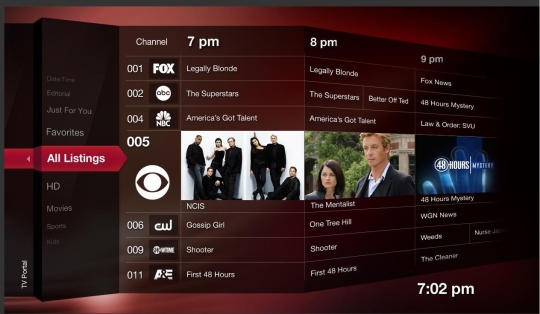 Today's news also coincides with the company's launch of a new media guide, code named "Liquid."  This new media guide is capable of connecting consumers to entertainment content on the Internet and digital content stored at home, as well as broadcast and cable TV in a single, elegant user interface designed to simplify access to content.
About Rovi Corporation
Rovi Corporation is focused on revolutionizing the digital entertainment landscape by delivering solutions that enable consumers to intuitively discover new entertainment from many sources and locations. The company also provides extensive entertainment discovery solutions for television, movies, music and photos to its customers in the consumer electronics, cable and satellite, entertainment and online distribution markets. These solutions, complemented by industry leading entertainment data, create the connections between people and technology, and enable them to discover and manage entertainment in an enjoyable form.
Rovi holds over 4,000 issued or pending patents and patent applications worldwide and is headquartered in Santa Clara, California, with numerous offices across the United States and around the world including Japan, Hong Kong, Luxembourg, and the United Kingdom. More information about Rovi can be found at http://www.rovicorp.com/.