Microsoft Cortana Reduces Support for Connected Home Services
Posted on: 29 February 2020
By:

chw staff
Microsoft released a blog note on how Cortana services will change in the next service update.   From what I understand the updates are more geared toward supporting the Office 365 platform as it relates to personal productivity.  A number of experiences that we have become used to from Cortana are going.  The official word is some connected home skills will no longer be available in this updated Cortana experience.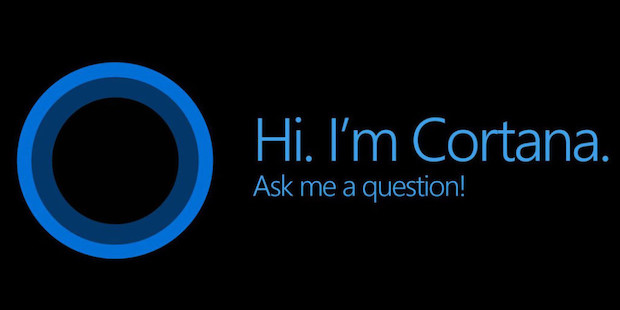 According to the blog note written by Andrew Shuman, Corporate Vice President, Cortana. "This next step in Cortana's evolution will bring enhanced, seamless personal productivity assistance. Through this updated Cortana experience, we will roll out new Cortana services delivered through Microsoft 365 backed by the privacy, security and compliance promises of Office 365 services".
Cortana currently offers a host of convenient connected home services such as integration with Samsung's SmartThings and other connected home platform providers, which allow you to say: Hey Cortana, set the temperature to 72 degrees; Hey Cortana, turn on the lights in the kitchen/living room; Hey Cortana, remind me to get bread when I'm at the supermarket or ask Cortana to create shopping list. He didn't say which of the connected home services have been dropped from Cortana, but I am thinking many of the Cortana connected home partners would have already know and therefore, already shift direction.  
With its closer integration with Office 365 using Cortana will require that you login before you can use it, either through your work or school account or personal Microsoft account.  "As part of our standard practice, we are ending support for Cortana in older versions of Windows that have reached their end-of-service dates", said the blog. Therefore, you will need to have the latest version of Windows 10 to see some of these changes.
What is very clear, and seems to be the core direction of the product is around you and what you are doing.  So, the focus will be on offering better services when you ask questions such as: What's next on my calendar? Remind me to send the weekly report every Friday at 2pm.   For English (United States) users, Cortana will better assist in managing your schedule and tasks by staying on top of your calendar and focusing on what matters with meeting insights. 
Other services receiving a downgrade is what Microsoft classified as consumer and third-party skills, this includes music. Again, they did say if you will still be able to say: Hey Cortana, play Classic Rock on Spotify/TuneIn.