Introducing Netgear's Nighthawk X10 AD7200 WiFi Router
Posted on: 22 October 2016
By:

chw staff
If you are planning on changing your home router this Christmas, NETGEAR has just introduced the latest Nighthawk WiFi home router.  Called the Nighthawk X10 AD7200, it offers the latest and fastest in WiFi home networking.  According to Netgear the Nighthawk X10 has a powerful 1.7GHz Quad Core processor, the fastest processor in a home router;  along with next generation high speed 802.11ad WiFi so you can enjoy media streaming at its best.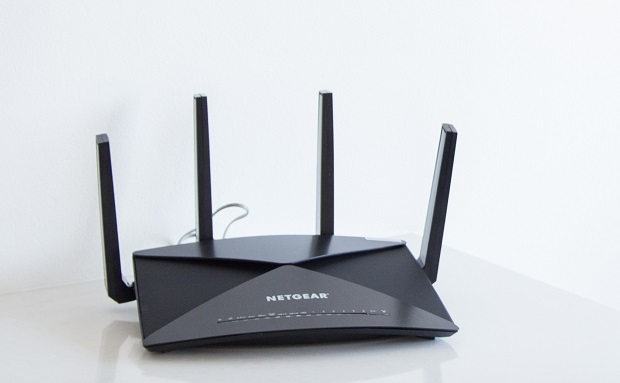 The Nighthawk X10 supports Plex Media Server with transcoding for ultra-smooth 4K streaming, even to remote devices. It is also the industry's first router to run Plex Media Server without the need for a computer.  The latest MU-MIMO technology supports simultaneous streaming, while 160MHz doubles WiFi speeds to mobile devices.
From locally connected storage, Plex organizes your movies, TV shows, music, video, and photo collections, making it easy to find and enjoy the content you love. Smoothly stream anywhere you go, on virtually any device—phones, tablets, streaming devices, gaming consoles, and smart TVs all support Plex apps.  With the purchase of a Nighthawk X10, you can enjoy these premium features with a free three-month Plex Pass.
The NETGEAR Nighthawk X10 is also the industry's first router designed for the home that includes a 10Gigabit port, which supports a fiber connection. With fiber connection your data travel at the speed of light; so backing up files and streaming movies from a Network Attached Storage devices – such as NETGEAR ReadyNAS will be much faster.
The Nighthawk X10 is the ideal solution for personal HD video collections,  it has two USB 3.0 ports which make it easy to add storage for backup and file transfer over WiFi. Additional storage options with the Nighthawk X10 includes six months of free unlimited Amazon Drive backup for an off-site cloud copy of your files.
With the Nighthawk 10x you also get a bunch of other NETGEAR tools such as:
NETGEAR ReadyCLOUD provides easy, private and secure remote access to USB connected storage
New NETGEAR Up app will have your router up, running and configured to your liking all from the convenience of any Android or iOS mobile device. 
NETGEAR genie app for a personal dashboard to monitor, control and repair your home network, even when you're away from home.
Pricing and Availability
The NETGEAR Nighthawk X10 AD7200 Smart WiFi Router is now available. You can purchase it in retail shops and online at an MSRP of $499.99 in the U.S.