NETGEAR UK Launches Home Monitoring Solution, VueZone
Posted on: 1 December 2013
By:

chw staff
NETGEAR UK is offering the UK home owners the opportunity to setup their own DIY home video monitoring solution, called VueZone.  The VZSX2800 NETGEAR VueZone motion detection video monitoring system is easy to setup and works with your existing wireless router to send you video feed and pictures of your home.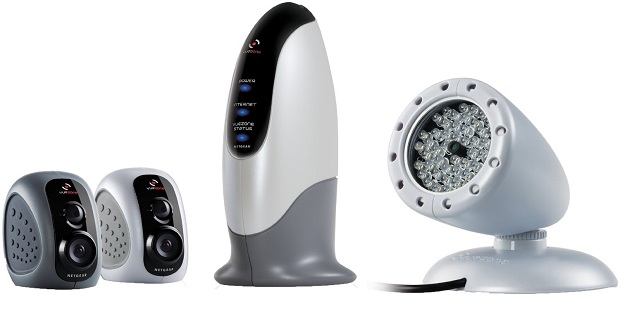 With a variety of connected device – a laptop, smartphone, PC, Mac or tablet – it is possible to keep an eye on infants, elderly relatives, pets, property, holiday homes from anywhere and at anytime.  Recordings are either 10 or 40 seconds and can be stored online, shared via email and or via platforms such as YouTube and Flickr.
The system comes complete with everything required to set up your own day and night video monitoring system.  All that is then required to access and view your camera is a high-speed internet connection, an available LAN port on your router and a web browser or compatible smartphone.
There are three different solution plans to chose from (Free, premier or Elite), with up to 15 VueZone cameras; including indoor motion detection camera (VZCM2050) and a night vision motion detection camera (VZCN2060).
"VueZone will give homeowners real peace of mind, allowing them to check on their properties whenever they like", said Rob Wells, director UK retail business unit, NETGEAR.  "Whether they're at work or on holiday, people can now cast a virtual eye over their homes and gardens to make sure everything is in order. As motion sensing cameras automatically record activity and email clips to account holders, homeowners will have more control over what happens when they are not there."