Panasonic Transforms Japan's Fujisawa into Smart Town
Posted on: 15 May 2015
By:

Emma Thompson
About 50km west of Tokyo on an old Panasonic factory site PanaHome the housing division of Panasonic Group is building its vision of a smart and sustainable town.  The 600 homes and 400 apartments have all the latest appliances and services of a smart home. All the homes are fitted with solar panels for feeding surplus energy into the smart gird, and the world's first domestic ENE-FARM household fuel-cell generator.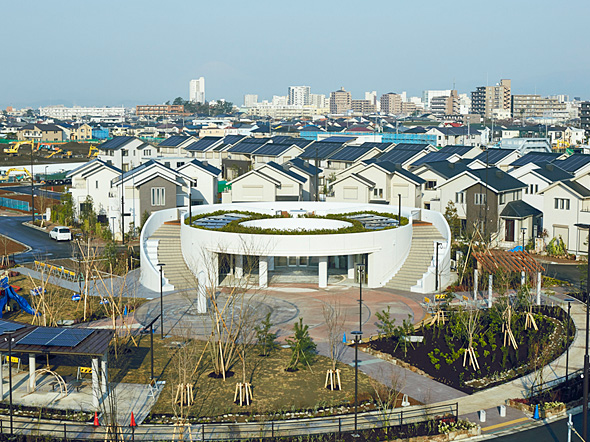 The "Fujisawa Sustainable Smart Town (Fujisawa SST)" is a joint public and private sector venture costing about ¥60bn (£328m) to developed.  The first phase of the project is already completed and was open in November 2014, with about one hundred families already living there.
The use of the Panasonic ENE-FARM generator will generate hot water as well as electricity, it uses a process where it extracts hydrogen from gas and combine it with oxygen to create heat. The heat it generate can be used to power a generator capable of outputting 250W to 700W. Panasonic claims this is a 37 per cent reduction on typical energy use.
The use of the ENE-FARM will contribute to the town's 30 per cent drop in water consumption and a 70 per cent reduction in C02, plus 30 per cent of the energy the town uses will come from on-site renewable resources.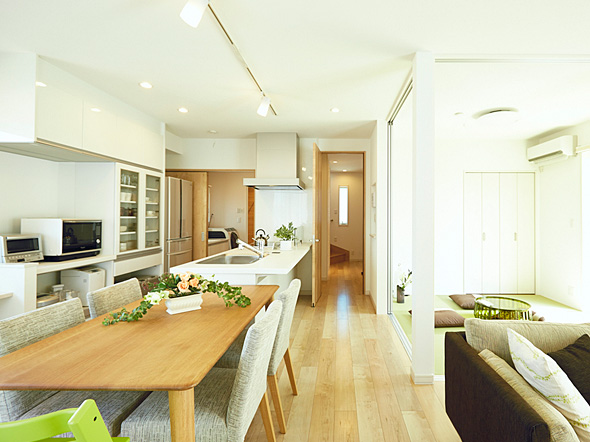 "We first set a 100-year vision, we established the guidelines of the town design and community design in order to achieve it.  Inhabitants are living who share that goal, to exchange, we will put out the idea of creating a better life", said the Fujisawa site.
In proposing the Fujisawa smart town they started with energy, security, mobility then the comfort of its residents from various angles, such as health care, the smart community life.
The Central Committee center, which is located within the park and a focal point within the community also plays a role in supporting the town's energy vision. In addition to its modern 24/7 security system, it host solar panels and storage batteries, and a vehicle-to-home (V2H) initiative, it will also function as a disaster prevention center to contribute to the surrounding area in case of emergency.