Samsung Adds Connected Health to Range of Solutions
Posted on: 12 November 2014
By:

Patrick Oliphant
Since Samsung acquired Smartthings the company has make qualms about its intension the dominate the connected space. Today at its developers conference the company announced new software release the will help developers create solutions for the connected health, smart wearable and connected home market. The company said it is expanding its domain from personal wellness to preventive healthcare service.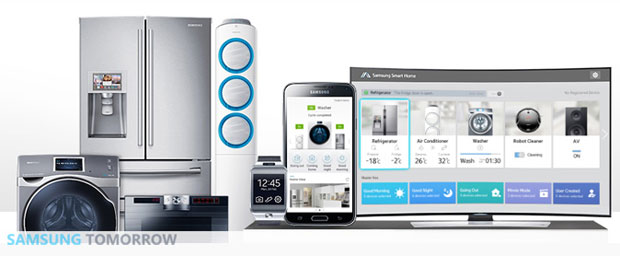 Like Apple, the connected home is not enough; their new Health SDK will: 1) provide a feature for tracking information on various personal health on Samsung Cloud server and Samsung Account. 2) An open cloud-based software platform capable of bringing together data from a variety of sources for analysis and insight. 3) An open reference design for incorporating advanced server technology in a wearable form factor for tracking measurements.
All of these SDKs will be available across Samsung's main device range: home appliances, smart phone, TVs, Tablets and wearables.  In total there are over nineteen SDKs including the latest 3 (Samsung IoT, PEN.UP, Samsung Digital health).
According to Won-Pyo Hong, President and Head of Samsung Media Solutions Center, the new releases highlight Samsungs commitment in enabling developers to create innovative solutions that improve consumer's lifestyle.
Like phone like connected services, Apple's homekit will have competition looking at the effort Samsung is putting into its connected health services.  The Samsung Digital Health (SDH) Platform and SDK, will provides developers with features to track information on personal health, such as activity, workout, food consumption.  In addition, it syncs the information with Samsung Cloud server and Samsung Account.
Samsung's is also providing a new bio processor which will enable device makers to easily add health monitoring to their next-generation smart wearables, watch being the main focus at the moment.