Samsung Sees Future In The Connected Home
Posted on: 9 September 2014
By:

Patrick Oliphant
Samsung has connected all the dots and has laid a foundation for a future in the connected home.  Through its recent acquisition of SmartThings, they now have a platform to connect all their smart devices. They now have a connected home portfolio with touches every aspect of our daily lives. On the run up to IFA 2014 Samsung shared with us their plans for the future connected home and the Internet of Things (IoT).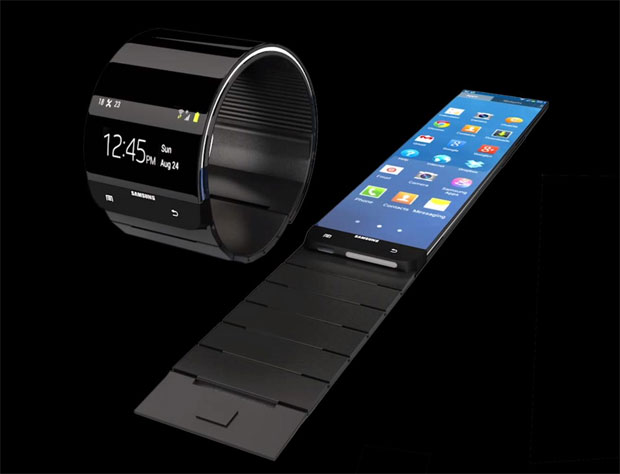 At the heart of Samsung's plans for our homes is convenience, which support the views of many using smart devices. That means having all our appliances connected with ease and without an advance knowledge in IT.  According to Robert King, Vice President of Consumer Electronics at Samsung UK & Ireland, they [Samsung] plans to build a truly open smart home ecosystem by actively incorporating a variety of services and platforms; whether it's local in the home or somewhere in the cloud.
Samsung's new range of connected home product and services revolves around security, energy management, automation through location awareness and voice control; nothing new here but a step in the right direction.
It's interesting to see Samsung embracing the connected home in this way.  Looking back a couple of months it would seem their only interest was to supply the appliances and let some else worry about connectivity and integration.  However, the acquisition of SmartThings has shed some light on what their intention is for the connected sector.
Through integration with third-party solutions Samsung safety services will allow you to monitor you home by connecting digital door locks and IP cameras as part of your security system. Using the Home View on your mobile app you can check via the IP Camera the activities in your home.
The Samsung Smart Home energy management service monitors the amount of electricity used by energy intensive appliances such as air-conditioners and displays the expected cost of the energy consumption. With this service, you can set quotas on electricity use per device, to reduce you energy bill.
Their location awareness service means via your smart phone the appliances in your home knows when you are near home switch on or turned off; whatever you program them to do.
Through S Voice, the Samsung's voice recognition service embedded in the wearable Gear series as well as via Galaxy smartphones, you can instruct devices and appliances in your home using simple voice commands.
Samsung has also unveiled new features and services for their Smart TVs; you will now able to make Skype group video and full HD video calls (only to 2014 models). Games such as 'Need for Speed Most Wanted', 'Real Football 2014' and 'Golf Star' have all been release for Samsung Smart TV.
As part of Samsung's continuous efforts to accelerate the growth of Samsung Smart Home ecosystem, Samsung will unveil the Smart Home SDK at the Samsung Developer Conference in San Francisco on November 11-13.
The Smart Home SDK will enable partner companies to develop hardware devices and applications to support the Samsung Smart Home services.
With these new services and a clear vision for the future, Samsung has made an impact on the connected market. My only hope is that they won't lose interest if the take up of the services are not what they expected.