Upgrade Your Viewing With This Year's Best 4K TVs
Posted on: 9 July 2013
By:

Patrick Oliphant
It felt like a very short while ago 1080 HD TV was the must have television. I haven't even swap out my Sony CRT yet saying I will wait until the price settle and the technology matured – yes, despite loving technology I'm not an early adaptor.  Now, with the introduction of ultra HD 4K TVs I might have to skip HD to Ultra HD.  4K Television not only promise better quality pictures but bigger screens as well, with 50in being the minimum.
4K TVs just by name have a lot going for them, they offer four times the image resolution of HD, meaning you can set twice as close. They are great for digital photography – the dept and detail of the images are breath taking.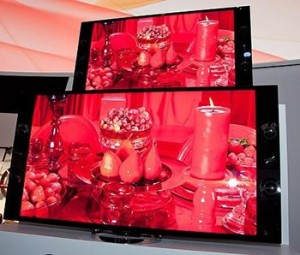 4K televisions add extra details to images using advanced up scaling technology. If the image is standard HD it is analyse by the TV and interpolate to create near 4K (3840x2160) images.  So, even though not many true 4K contents are available now you can still experience the beauty of near 4K quality.
So far this year only a few manufactures have announced release dates and what to expect from their range of television.  Sharp has unveiled the Aquos, XBR from Sony, TCL's MoVo, Samsung and SEIKI.  The main differences between these and other TVs coming this year will be down to the detail and extra features, like online experience.
What is on Offer
AT 70inch (69.5" diagonal), the Sharp AQUOS Ultra HD LED TV is certified as THX display, meaning, it comes with THX Movie viewing modes designed to deliver the best picture quality.  With Sharp's SmartCentral Smart TV software, the web content is just a click away. Its built-in Wifi access point allows you to access on-demand movies and videos from YouTube, Netflix, Vudu and music from Pandora and Rhapsody.
Sony has the XBR-55X900A and XBR-65X900A, at 55 and 65inch respectively.  According to Sony, you will experience life like image quality, because its models of 4K TVs has it proprietary two-chip 4K X-reality PRO picture engine.  Therefore, all colours including difficult blues, greens and reds are delivered naturally and accurately through TRILUMINOS Display. The XBR offers WiFi connectivity to online content.
Unveiled at the 2013 Google I/O conference, the TCL MoVo is the first Google 4K TV. It has the latest Android 4.2.2 software and features Google Voice Search, Chrome, YouTube and Google Play.
Samsung is allowing pre-orders for their 4K 55 and 65inch UHD TV, the F9000.  SEIKI has a 39 and 50inch out as well. SEIKI is the only manufacturer I have seen so far offering 39inch 4K TVs. Features look thin on the ground; it offers USB ports to allow for external storage access, multiple video and audio connections.
Media Players
To complement its 4K TVs, Sony has also launched the FMP-X1 4K media player.  Independent brand such as the Redray player is a possible option. They are the company behind the 4K movie cameras responsible for the Hobbit, House of Cards and Spider-man; seems they have developed a media player to play them on.  The Redray Player is without a disc drive; content are downloaded via the web, USB storage or SD card.  It has a built-in storage capacity of 1TB.
Don't Forget the Sound
Superb picture deserve a complementary sound. Flat-screen TVs, by their very nature, suffer from small speakers which does not give the best quality sound; therefore, supporting speakers should be budgeted for.
Manufacturers like Bose offers models to match your room size, like the Solo TV Sound System for small rooms while the Bose LS135 with its wireless subwoofer is for bigger rooms. Other brands you can look at are Sonos, Bang & Olufsen and Loewe.