Western Digital Launches 200Mbps Powerline AV Kit: WD Livewire
Posted on: 24 August 2010
By:

chw staff

WD the developers of countless storage devices as join the likes of D-link, Netgear and others in launching a new powerline Ethernet AV kit called WD Livewire.  The new WD Livewire will act as a complement to Western Digital existing connected home devices, like the My Book World Edition and WDTV Media Player.  At data rate of up to 200Mbps the WD Livewire will have no problem streaming HD video into your home theatre transferring large files between devices or playing multi-player online games – all done without the need of running cables throughout your home.
Easy set-up: The WD Livewire is easy to setup and because it uses the existing power outlets within the home you are able to network your whole home in minutes. You simply plug one of the two adapters in the kit into their router and an electrical outlet then plug the other adapter into another outlet where they need access to wired network connections.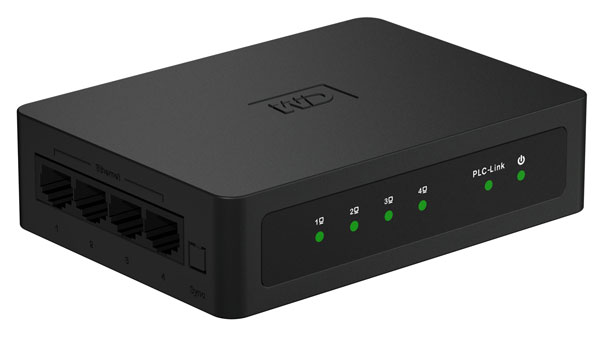 The kit comes with two adapters that have 4 ports each, and because they are Homeplug AV certified you can connect other AV certified devices to it. So appliances like your Blu-ray disc player, AV Receiver, Media Storage Servers, Game Console etc.  According to Western Digital, with data speed of up to 200Mbps you can enjoy glitch free playback of full-HD 1080p video stream on up to seven connected devices.
For those of us who already have the My Book World Edition with our videos, music and the recently release WDTV Media Player.  The WD Livewire could be the missing link in providing a whole home integrated entertainment solution.