What Else For Google, The Kitchen Sink?
Posted on: 19 January 2014
By:

Patrick Oliphant
I must say hearing that Google has bought Nest comes as no surprise to me, what surprise me is the fact that they are buying so many home related solutions and then we hear nothing after.  We waited with  bated breath when they buy these businesses and introduce new concepts and are left high and dry, because we see no change to the norm.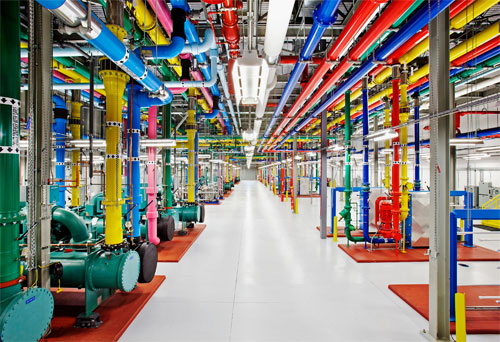 I am beginning to think they have too much money for their own good or maybe I am missing something.  If it's the former I have a kitchen sink if you are interested and it will not cost the same as Nest or the others, if it's the later, then please let us move on let us see these services and products evolve – in a nutshell, let's see progress.  Otherwise let these businesses continue to innovate and grow.
I am going have a stab in the dark with this Nest acquisition as I always do whenever Google buys any of these businesses or introduce a new platform or service for the connected home. I have written about so many of these acquisitions with bright ideas for what I think they are going to do next but I have been disappointed not because they have done something different but because they seem to have done nothing but sit on it for no apparent reason.
I might have been wrong when I wrote this in 2011, but I think by acquiring Nest, Google is about to pick up where they left off with Google PowerMeter, remember that? It was their free energy management tool that you could access via iGoogle and understand how you are using your energy so you can manage it better. They retired the service in September 2011, saying they will continue to what the space and think they are about to comeback.
I can also assume that the Nest platform could be what Google has been waiting for comeback into the market but this time make some direct cash from it.  Technology has come a far way since 2011 we have Nest and Tado which might have just been an idea at the time. Unlike iGoogle Nest has a direct purpose; it already has a market with lots of potential.  iGoogle was something else to everyone that use it but Nest is a smart thermostat to everyone who know it.
Google cold be onto a good thing here, the use of sensors and controls like Nest are being encouraged by government departments to help them reduce unnecessary energy use.  According to the energy.gov website, "Controls can be programmed to automatically respond to environmental variables, such as daylight, but can also respond to preprogrammed parameters aligned with other factors, like whether a particular day falls on a weekend or a holiday."
Well, there you go like many other blogger, analyst and journalist who speculate on the Nest acquisition, I like them will have to wait to see where Google will take Nest.