What is Your Business's Connected Home Goals for 2020?
Posted on: 8 November 2015
By:

Emma Thompson
The year 2020 will mean different things to different businesses, however, I have noticed that many businesses, governments and world organisations have set themselves goals which they would like to achieve by 2020.  In terms of numbers it is five years from now and five years short of a quarter century.  For the connected home sector there are many predictions around its worth by the year 2020 and how many homes will have the technology.  The sector is not short of evangelists and analysts, predicting many changes and milestones for the sector.  As a business though, have you set your goals for 2020, if not it's not too late to formulate a strategy that will take advantage of the potential growth that is likely to happen in the connected home sector.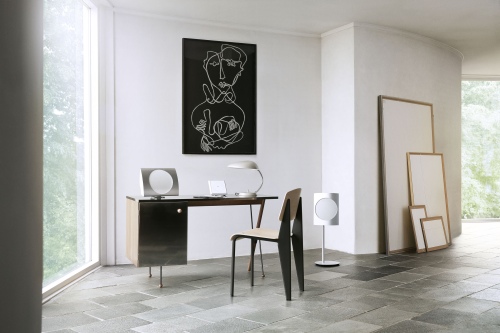 The UN foundation through its "2020 millennium development goals" initiative is working towards it 2020 goals. The European Union has its 2020 goals which relate to the environment and that is to reduce greenhouse gas emissions by 20 percent, increase renewable energy usage by 20 percent and to reduce energy consumption through improved efficiencies by 20 percent by the year 2020.
The connected home market revolves around green home solutions, which include smart energy management systems; and follow a minimal usage of energy and monitoring of appliances. With the increasing awareness about energy efficiency and the optimum utilization of the same, a majority of homeowners are driven towards the connected home concept that not only offers better energy management but also provides security, convenience, and comfort.
The real estate industry has been witnessing a massive transformation in the recent past with innovative concepts ever since, the concepts of home automation and connected homes have materialized. A strong impetus from smart home product manufacturers and concerns related to security and energy savings have gained prime importance in the smart homes market.
Connected home device manufacturers are now coming up with innovative wireless technologies across different sectors, which include security control & access control, entertainment control, energy management systems, and HVAC control.
As a business in the connected home market you would like to know where are the possible growth areas that you can top into to increase revenue. Base on current trends and analyst predictions, I have put together some growth areas around the connected home sector that you might be interested in.
SECURITY
Of the many connected home services and solutions security is the preferred solution among homeowners and a priority for the smart grid sector.  Security devices for the connected home markets at $1.2 billion in 2014 are forecast to reach $7.7 billion dollars, worldwide by2021.  In the US alone the analyst are expecting smart grid cybersecurity spending to reach $7.25B by 2020, according to greentech media.
Security and privacy remains a major concern for those adapting connected home solutions. Manufacturers are having to spend more time improving the security of devices and solutions that are going to market. 
ENERGY MANAGEMENT
Energy management follows closely behind as a big revenue generator as it affects both the industrial and domestic market. The global industrial market alone is expected to surpass $400 billion by 2020.  The global home energy management (HEM) market is expected to more than $2 billion in 2020, according Pike Research.
HOME ENTERTAINMENT
In home entertainment is another area with still more room for growth.  The sector is facing challenges around piracy and copyright infringement, these remain a major concern.  The global connected living room market is estimated to grow past the $957.65 billion mark by the end of 2020, according to marketsandmarkets.
"The living room devices in the early 80s were majorly televisions. With the inventions and evolution of the consumer electronics industry, new products like the digital set-top box, digital video recorder, home theatre systems, digital media players like Blu-ray players, and gaming consoles have made their entry into the living room. The transformation of the living room into a digital entertainment hub of a home has been influenced by a variety of factors. One of these major factors has been the beginning of the shift towards digitization, making the use and storage of media content very convenient and highly user friendly."
HEALTH
Connected health is not as mature as the other connected solutions but it has a lot of potential. 2014 saw two unlikely entrants into this niche that you would not have expected.  Apple and Samsung joined Philips, who sold their TV business to focus on connected health and smart lighting.  According MarketResearch.com, the healthcare Internet of Things (IoT) market segment is poised to hit $117 billion by 2020.
The emergence of low-cost smartphones has allowed wider access over 100,000 unique mHealth apps.  These apps range between free apps geared around diet and daily fitness routines, scaling up to costly premium apps with elaborate clinical reference points, images, diagnostic, and monitoring functions.  This coupled with the advent of connected devices and M2M is offering a tremendous opportunity for healthcare professionals. Near-ubiquitous mobile networks are allowing carers to diagnose, monitor, and communicate with patients with unprecedented speed and efficacy.  Austerity measures have forced many health departments around the globe to rein in their spending and find more cost-effective ways of operating.