Connect Your Home With Netgear's Latest WiFi Appliances
Posted on: 6 September 2014
By:

chw staff
The recent release of the Nighthawk X4 AC2350 Smart WiFi Router (R7500), is the latest addition to its award-winning Nighthawk family of 802.11ac routers. Powered by a 1.4GHz dual core processor, the X4 supports Quad-stream WiFi Architecture to deliver the fastest dual-band 802.11ac speed and performance for high intensity gaming, streaming and mobile connectivity. The Nighthawk X4 is capable of a blistering 2.33 Gbps combined network speed, up to 1733 Mbps* on the 5.0 GHz band + 600 Mbps* on the 2.4 GHz band. Its unique, Dynamic QoS prioritization capability is both application-aware and device-aware, for a totally seamless experience. 802.11ac Wave 2 WiFi technology is designed to deliver faster WiFi to multiple devices. Twin USB 3.0 ports and one eSATA port offer high-speed, storage-ready access to your data from anywhere.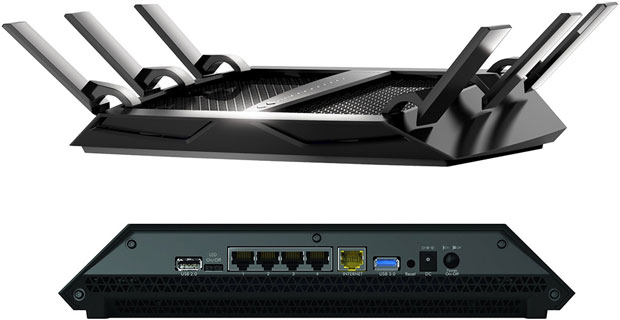 Upgrade Your Devices to AC WiFi for the Ultimate Range and Performance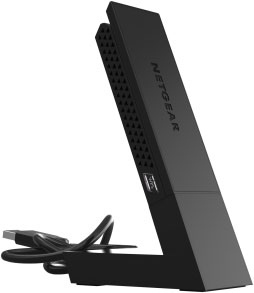 The new NETGEAR AC1200 High Gain WiFi USB 3.0 Adapter (A6210) with high-gain antennas provides up to three times faster access than USB 2.0. It enables you to easily upgrade your devices to next-generation 802.11ac WiFi for the ultimate in range and performance. Wirelessly connect your notebook or desktop computer to an 802.11ac network for applications such as lag-free, multiple HD streaming throughout your home, online gaming, and a secure, reliable and ultra-fast connection to the Internet. Compatible with next generation WiFi devices and backward compatible with 802.11 a/b/g/n devices, the AC1200 WiFi USB 3.0 Adapter delivers dual band WiFi technology with speeds up to 300/867 Mbps.* The adjustable design of the high gain antenna offers flexible placement options for desktop and notebook computers. In addition, Beamforming+ technology boosts speed, range and reliability of WiFi connections. It includes NETGEAR genie for easy set-up. The AC1200 High Gain WiFi USB 3.0.
Share Your Mobile WiFi without Contracts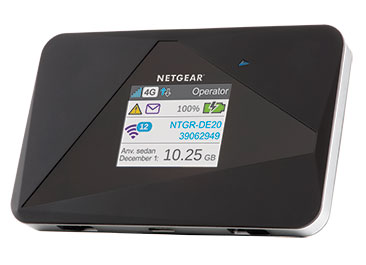 NETGEAR is soon to introduce the AirCard 785 4G LTE mobile hotspot (AC785-100EUS), the world's first "unlocked" 4G LTE mobile hotspot with simultaneous dual-band WiFi coverage for greater range and performance. The AirCard 785 mobile hotspot with 4G LTE is ideal for parents, students, travelers, renters, telecommuters, small business entrepreneurs, temporary work sites, and seasonal and mobile homes where access to fixed broadband infrastructure may be limited. Up to 15 laptops, tablets, smartphones, digital cameras, gaming consoles, or other WiFi-enabled devices can easily and securely connect on-the-go to the built-in 802.11b/g/n wireless access point and share a single mobile broadband connection. With the AirCard 785, you're free to choose almost any service provider in Europe and parts of Asia and to change providers at will, without committing to a long-term service contract. The AirCard 785 will become available throughout Europe in October.
The AirCard 785 4G LTE Boosting Cradle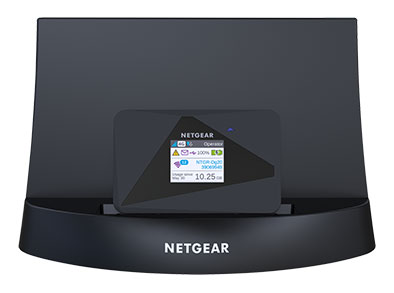 An accessory for the AirCard 785, the new 4G LTE Boosting Cradle with Ethernet (DC113A) enables you to use the AirCard 785 as a standalone WiFi router and primary Internet connection for the devices in your home. Its Gigabit Ethernet port provides Internet connectivity from your mobile hotspot to your desktop computer, laptop, printer, media server, network attached storage (NAS), or any other Ethernet-enabled device. You can even connect the cradle to a WiFi home router via the Ethernet port if you want to leverage your hotspot's mobile broadband connection for Internet access, but still need capabilities and features from a higher performance router. The cradle has 2 built-in MIMO antennas and two connectors for external antennas. The 4G LTE Boosting Cradle with Ethernet will become available throughout Europe in November.