Connect Your Entire Home With Netgear's AV Series
Posted on: 6 September 2010
By:

chw staff
You have no reason not connect the appliances in your home, because Netgear has launched a series of devices that will allow you to connect almost any device in your home. The series promises to connect all your internet ready entertainment systems in your home.  At the center of the Netgear AV Series are the NeoTV350 and NeoTV550 HD Media Players, which offers the ultimate in HD connectivity and entertainment.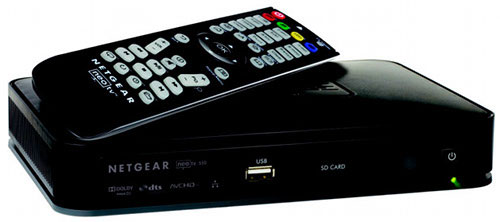 Other products in the series complements the NeoTV350 and NeoTV550 to get all your internet ready appliance connected. The NeoTV350 and NeoTV550 should be in our home before Christmas the latest, according to Netgear they are due out this autumn.  They offer the most complete access to our media collection, said Netgear and that they are they ultimate in HD Media Players. They allow you to play your videos, music and project photos directly onto you HDTV, whether the files are on a USB drive, external hard drive, home media server or directly from the internet.

Other products in the series include: The Netgear Push2TV adapter, which projects images from your laptop to your TV (See Asus WiCast and HP Wireless).  The Netgear 3DHD Wireless Home Theater Networking kit and the Home Theater Internet Connected Kit, both allow you to connect up to four devices to your home network. The Netgear Xbox 360 Internet Connection Kit. They all allow you to easily connect networked TV, Blu-ray player, Set-top box and TiVo DVR.