Control4 Certified QNAP NAS For Easy Integration
Posted on: 6 February 2014
By:

Patrick Oliphant
QNAP the makers of NAS (Networked Attached Storage) has become the first of such companies to be certified by Control4 to work with its home automation solution. The certification of QNAP storage systems has made easier for users and integrators to add storage to Control4 as part of their home network.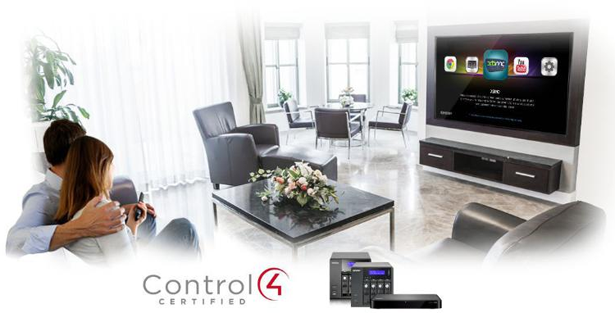 "Control4 has long held the view that in order to drive home automation adoption, then everything in the home must work together," said Jeff Dungan, SVP of Business Development at Control4.  By being certified, Control4 users now can benefit from the easy discovery any QNAP storage on the network using their SDDP technology; this makes it easier, faster and simpler to add storage.
"Control4 Certified products improve the operation of home theaters, multi-room music, lighting, temperature control, energy management, and security by improving both compatibility and functionality before installation. We are pleased to add QNAP to our esteemed list of partner brands."
Control4 users now can benefit from the advantages of large storage capacity, intuitive multimedia management and reliable data protection, taking your home automation experience to the next level, said QNAP.