New Control4 Wireless Lighting Hit The Shelves
Posted on: 1 June 2013
By:

chw staff
With new innovative lighting technology, such as the ability to communicate and control your light bulb wirelessly using Ethernet technology, Control4 has adopted the new wireless technology to manage its lighting solution and is offering it to its customers.  With a fresh, sophisticated design, wider customization options and a myriad of innovative capabilities, this cutting edge solution lighting solution offers an enhanced lighting experience.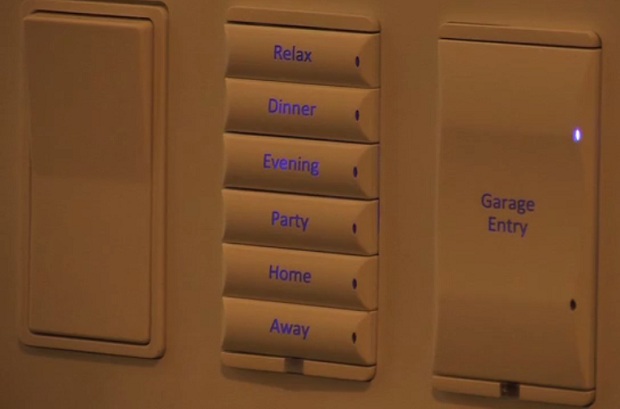 The newly launch family of lighting solution will complement Control4 other home automation solutions.  The smart lighting range includes: the adaptive Phase Dimmer, configurable keypad, keypad dimmer, fan speed controller, forward phase dimmer and switch.  All are compatible and easily integrated with the new Control4 lighting products.
Now, with the Control4 control panel or with the Control4 MyHome app on your mobile or tablet you can easily create the lighting scenes you want for different rooms in your home.  The many customization enhancements reduce programming and complexity.
"Intelligent lighting enhances the aesthetics of the entire home, helps manage energy consumption, and with Control4 technology can integrate with security, Audio/video and climate-control systems, as well as with window shades and other devices to create truly personalized experiences for homeowners", said Martin Plaehn, CEO Control4.
The combination of wired and wireless lighting control enables integrator to offer elegant solutions for a vast range of projects, building types and architectural styles.
The new Control4 Wireless Lighting family includes:
Control4 Wireless Switch: provides on/off control for virtually every type of load, including LED lights, halogens, incandescents, magnetic (iron core) and electronic (solid state) low voltages.
Control4 Wireless Configurable Keyboard: With a total of 37 possible configuration it creates and elegant and customizable user interface to unlock the power of one-touch automation, enabling control of lighting, video, audio, security and more.
Control4 Wireless Keypad Dimmer:  Transforms a standard light switch or dimmer into a fully customizable keypad and dimmer.
Control4 Auxiliary Keypad: Provides an economical solution for three-way control of a load. Using the home's existing in-wall three-way wiring, it wires directly to any compatible Control4 Dimmer, Switch or Fan-speed Controller.
Control4 Wireless Fan Speed Controller:  Allows you to integrate your fan control as part of the Control4 system as part of your climate contol, it offers four fan speeds and an off button.
Control4 Wireless Adaptive Phase Dimmer:  Gives you the flexibility of having one dimmer that will work with different voltages and dimmable load types including most LEDs, incandescent, halogens and electronic low voltage transformers.