D-Link Launched Home Network Storage Device: ShareCenter Pulse
Posted on: 11 December 2010
By:

chw staff
D-Link has released an advance home network digital media storage solution: ShareCenter Pulse (DNS-320). ShareCenter Pulse is the first from D-Link's new storage range and is available in the UK from amazon, dabs and ebuyer. The ShareCenter Pulse is packed full of features for those who need to centralised their digital media storage plus the flexibility to share, access, stream and protect these medias.
Designed with today's social conscious users in mind the ShareCenter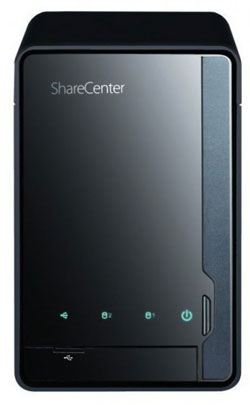 Pulse has built in features like iTune server, FTP server for you to access your files from anywhere with internet connection, UPnP media server, Bit Torrent for media streaming, quota management for security and confidentiality, it is eco-friendly with D-Link Green Ethernet, Hard drive hibernation, smart form design, schedule power off and low power consumption.
Digital content, such as movies and music can be downloaded or streamed from the internet and saved directly onto the ShareCenter Pulse to share or watch and later backed up – through its built-in ShareCenter backup.  A compatible device can be one that is UPnP compatible.
"Our new ShareCenter products will provide home users with easy-to-manage, plug & play storage capability that will enable them to share and back-up their personal digital content. With our Boxee Box now on the market, ShareCenter Pulse is an ideal complementary product for users looking to access and share content over the network or the Internet," said Chris Davies, general manager D-Link UK and Ireland.
ShareCenter Pulse (DNS-320) specification:
Two 3.5″ SATA HDD bays
Direct media streaming with UPnP Media Server
FTP server for remote access to files across the Internet
iTunes server
Built-in BitTorrent client to download without a PC
User quotas for security and confidentiality
ShareCenter Pulse is also an eco-friendly NAS appliance with the following energy saving features:
- Hard drive hibernation – which helps to reduce power consumption and noise, and also extends the life of the hard drives
- Low power consumption – the device is powered by low power consumption CPUs and therefore consumes less power
- Smart fan design – fan speed automatically adjusts based on the internal temperature to efficiently dissipate heat and conserve power
- D-Link Green Ethernet – the device supports D-Link Green Ethernet allowing the device to optimise power usage based on dynamic cable detection
- Schedule power off – the schedule power off feature offers the ability to power down the device when not in use