Eletrobras Selected Cisco for Brazil Smart Grid Project
Posted on: 17 May 2015
By:

chw staff
Eletrobras, a major Brazilian utility has selected Cisco's FAN (Field Area Network) technology for a BRL $1.2 million project funded by the World Bank. The Energia+ project will cover the states of Acre, Rondonia, Piaui, Amazonas, Alagoas and Roraima.  The aim is to help Eletrobras to improve operational efficiency and control of non-technical losses, which is as high as 22 per cent in some areas.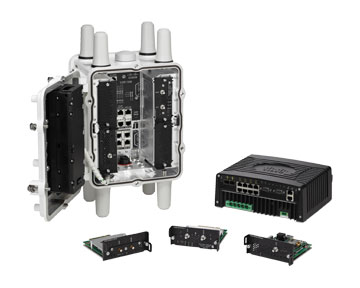 Cisco FAN architecture is based on an open technology platform, is IPv6 ready and works with Advanced Meter Infrastructure (AMI). 80,000 meters are expected to use Cisco FAN at the first stage of the project.
The advanced architecture will allow data to be transmitted wirelessly in real time back to Eletrobras Metering Intelligence Center.  With that, it's possible to better monitor and control the energy meters and in the future the power grid, allowing the identification and correction of gaps in the distribution structure faster.
The architecture will also decrease the need for Eletrobras to deploy technical teams to places located at remote areas, thus reducing operational cost. Customers will also get the tools to monitor and control their own consumption.
"This is an innovative project that will help us optimize our service and the way we work. With smart meters, information of consumption will be sent directly to our Metering Intelligence Center, decreasing displacement of technical teams and increasing the accuracy of measurements," says Paulo Lucena at Eletrobras.
The implementation of the AMI project, as part of Energy+ Program, will be held by the consortium that includes Siemens, Itron, Telefonica and Telemont, a Cisco partner, to provide Smart Grid in cities attended by Distribution Companies of Eletrobras. Full implementation of the project is expected to be completed in 2017.