Seagate Adds Netflix Streaming to FreeAgent Theater+ HD Media Player
Posted on: 24 May 2010
By:

Patrick Oliphant
Seagate has upgraded its popular FreeAgent Theater+ HD Media Player to include streaming.  Owners of FreeAgent Theater+ HD Media Player with membership on Netflix can now download/stream content straight from Netflix, to a connected television.  The upgrade is available as free firmware download to existing FreeAgent Theater+ HD Media Player owners from Seagate.com.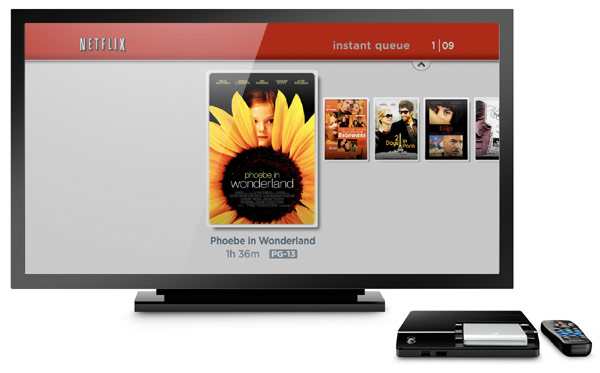 FreeAgent Theater+ HD Media Player allows owners of Seagate FreeAgent Go portable drive or any other USB-connected <storage device> to view or play the content on a television.  You can also connect directly to the internet using the onboard Ethernet port or wireless adapter and watch videos on YouTube or stream locally available content form you home network.
People who own FreeAgent Theater+ HD media players can now also access more Internet content through services such as Mediafly, an aggregator of free and user generated content including podcasts, news, sports, comedy, pop-culture, technology and more. FreeAgent Theater+ HD media player can also serve up audio feed from vTuner, which provides access to more than 8,000 terrestrial and Internet only radio stations.
FreeAgent Theater+(TM) HD media player new features:
Improved MP3 cover art and tagging
Redesigned homepage view featuring better access to Internet and network applications
Redesigned thumbnail view for easier browsing of movies, pictures and music
Skip time option when watching movies to jump forward by 20 minute intervals
Ability to create screensavers using personal photos
Easy sorting of files when browsing network attached devices
UTF 16 character support
Ability to skip by 1000 items for faster browsing of files
WMA Pro audio support, enabling sound in the most of high definition of WMV files
Motion JPEG support commonly used by Digital Cameras and multi-compression PNG file support
The media player is also now UPnP/DLNA compliant, enabling access and sharing of digital content using any DLNA compliant device on a network, including the Seagate(R) FreeAgent DockStar(TM) network adapter.