GE Smart Metering Operations Suite Achieves Oracle Exadata Optimized Status
Posted on: 16 October 2013
By:

chw staff
GE's latest Smart Metering Operations Suite (SMOS) has achieved the Oracle Exadata Optimized status through the Oracle PartnerNetwork (OPN) programme. The application was tested on Oracle's high performance Exadata Database Machines, which offer the latest in data processing and server technology. The OPN has proven that SMOS has been tested and tuned to deliver speed, scalability and reliability in some of the most demanding environment.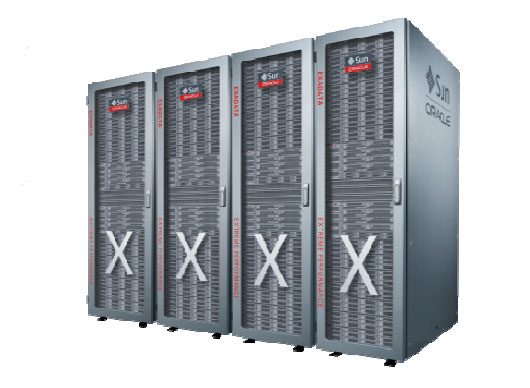 At version 4.0.1 GE's SMOS utilizes many of the advanced features of Oracle Exadata platform so that it is able to process data from 100 million smart meters in less than 100 minutes.  The Exadata Database Machines are designed for big database environments such those offering Online Transaction Processing (OLTP), Data Warehousing (DW) and big real time data analysis.
Utilities looking for a solution to manage their growth in data and the ability to analyse that data can look at GE's SMOS on the Exadata platform as a possible option. In test, "It was able to process more than 3.4 billion data items per hour".
"By achieving Oracle Exadata Optimized status, GE has demonstrated its Smart Metering Operations Suite is tested and tuned to work with Oracle Exadata Database Machine to help deliver optimum performance, scalability and reliability to their customers," said Chris Baker, senior vice president, Worldwide ISV, OEM and Java Sales, Oracle.
The Oracle Exadata Database Machines are scalable by design and are available as model X3-8 and X3-2. The X3-8 for example comes with 2 database servers and 14 Exadata Storage Servers (with a choice of disks) in each rack. The racks can then be connected, up to 18, using Oracle's InfiniBand switches and more than 22 terabytes of Exadata Smart Flash Cache to support extremely fast transaction response times and high throughput.
"When running on Oracle Exadata Database Machine, SMOS, GE's latest software product for mission-critical applications, demonstrated massive scalability and secure high-performance data processing," said Mike Carlson, general manager—software solutions, GE's Digital Energy business