Get The Connected Home Experience From Lowe's Iris
Posted on: 23 March 2013
By:

chw staff

Lowe's reiterates its commitment to offering a connected lifestyle to homeowners, through its new range of connected home products and services.  The company has added Iris Comfort and Control, Iris Smart kit and, Iris Safe and Secure to complement its recently launched cloud-based home solutions.  Lowe's extensive range of products will help to take out some of the inconvenience out of running a modern home.
The product line which offers more than 15 devices and services has an assortment of routers and switches, sensors, controls, Wi-Fi range extenders, cameras and powerline solutions.  Lowe's said its products use services and devices that are already part of today's homes, such as a smartphone or tablet, our existing home broadband and power sockets.
The Iris Safe and Secure Kit, according to Lowe's can "help to improve care for seniors and love ones, alert homeowners to smoke and carbon monoxide in the home even if they are away, and help control door locks from a phone or tablet". It features a wall mounted keypad, Motion Sensor, Door and Window Sensors and a hub to link everything.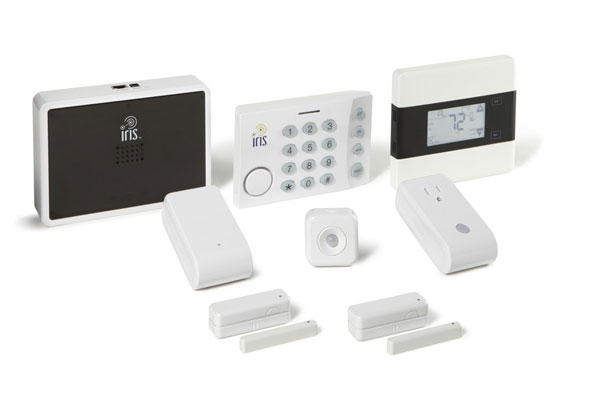 The Iris Smart Kit expand on the features of Safe and Secure to include monitoring tools that help us to monitor and reduce our utility cost by controlling energy and water consumption. The additional tools are the Range Extender, Smart Plug and Smart Thermostat.
Lowe's has also created partnerships to deliver these services. The service comes with a Verizon USB modem that keeps everything online even without a internet connection, said Lowe's.  Other partners include Honeywell, Yale, Schlage, First Alert, Radio Thermostat of America and many others.
"Lowe's Iris system is an excellent choice for homeowners and renters looking to install a system that improves the safety, efficiency and convenience of their daily lives. Iris is simple and affordable and it will continue to evolve to manage elements of the home through a tablet or smart phone", said Kevin Meagher, Lowe's VP and general manager of smart home.