McAfee & ADT Joined To Offer Home and Content Security
Posted on: 18 January 2014
By:

Patrick Oliphant
McAfee and ADT are both in the security business, one protects your digital content the other your premises. Now both have decided to work together to protect our physical and virtual worlds. With a mixture of education and security solutions both companies want to help us to add additional layer of security to support our lifestyle.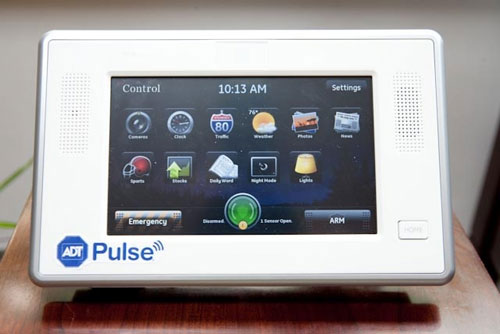 This partnership is the third in a string of collaborations between connected home solution providers and software security providers. In recent months three of the world's leading software security solutions providers have made steps that indicate that they want to protect more than your desktop computer.
First it was Norton and Broadcom, then Sophos and Ocean Blue and now its McAfee and ADT.  At this month's CES McAfee and ADT announced plans to collaborate on security solutions that are more comprehensive and fit with the connected lifestyle. IgonGate has also announced plans to develop a security solution iHomeDefender for connected home.
"In today's always connected digital world, our entire lives are kept across our devices," said Mike DeCesare, president of McAfee. "With the Internet of Things rapidly evolving across digital and physical applications, our partnership with ADT marks a critical advance in protecting consumers' property and information in more ways than ever before."
Initially McAfee will offer its McAfee LiveSafe, a solution that said to protect you and your digital self. According to McAfee, LiveSafe protects your data, identity and all your devices and enables you to shop, socialize, search, and share your digital life with confidence.
ADT will offer their solution ADT Pulse, a complete security and automation solution that uses mobile technology that allows customers to monitor their home security from any web-enabled smartphone, tablet or computer.
Both companies will also work together to educate and raise awareness around the need for new layered security standards and best practices that protect consumers' homes, personal property, digital data, and identities. They did not say if they were working on any software solution but its early days so we will wait and see.