Negear Offers 802.11ac Wireless Home Router (R6300)
Posted on: 28 April 2012
By:

chw staff
Netgear's is right on the pulse with this one, they have teamed up with Broadcom to create their first 802.11ac base router.  The Netgear R6300 Wi-Fi Router is the first 802.11ac dual gigabit Wi-Fi router of its kind.  With the R6300, you can get speed of up to 1300Mbps or 450Mbps depending on your setup. Because it is based on 802.11ac, it's suggested that you will get better connectivity for your mobile devices, such as smartphones and tablets.
Based on the IEEE draft 802.11ac standard the R6300 is capable of wireless speed of up to three times faster than today's 802.11n routers.  As one of the fastest Wi-Fi routers on the market, with its gigabit Wi-Fi speed, web content can download faster, large video and music files can synch more quickly and increases the coverage area for HD streaming.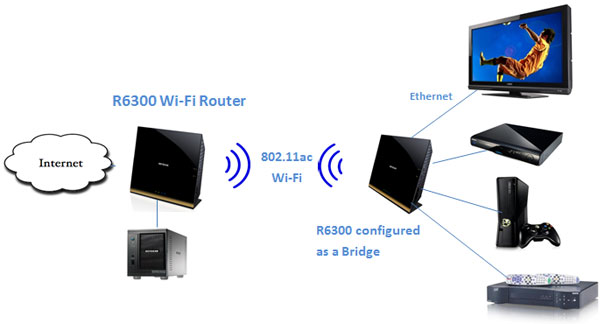 The Netgear R6300 WiFi Router is not just a router its additional features and functions makes it a more versatile device for your home network. It doubles up as a DLNA media server, allowing you to stream contents to other DLNA compatible devices, such as smart TV, Blu-ray players, handheld devices etc.
The R6300 offers Netgear's well know Live Parental Control, a reliable parental control solution for safe online browsing for children and teenagers. No subscription is required and it protects all devices on the network. Also available is the Genie app, which allows you to setup guest network access.
Other features include Netgear Genie app and ReadySHARE both softwares allow you to share your files with other family members, stream them other DLNA devices or have then printed on printers connected to your home network.