UITStor Launched Media Streamer and Player UEBO M200
Posted on: 28 July 2010
By:

chw staff
UITStor the company that gave us the S400 Connected Storage has added a media streamer (UEBO M200 Media Player) to its range of connected home products. UITStor said the UEBO M200 Media Player will give users 360 degree technology experience. It supports most of the video and audio formats, and video and audio codecs. Also, it offers all the usual in connectivity and has the flexibility to act as a storage device.
The new UEBO M200 media player offers another option to anyone looking for a media streamer/player with a reasonable price tag.  For internet and on-demand services the M200 provides access via PlayOn (PlayOn media server sold seperately) to hundreds of TV shows, news network (CBS, ESPN, MLB, CNN, radio stations and entertainment channels (Hulu, Netflix, and YouTube).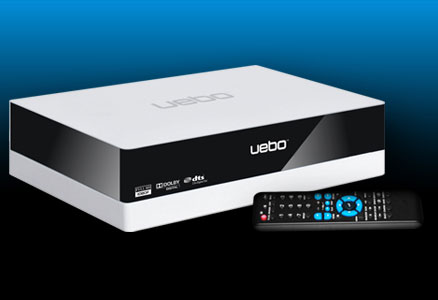 The M200 is UPnP and DLNA compatible; therefore you can stream all your digital media from devices on your home LAN that are also UPnP and DLNA compatible.  With its HDMI, Component and Composite Connecter you can connect it to your home entertainment system.
You can extend the services of the UEBO M200 by adding an internal 3.5" hard disk drive; so that you can use it to store your media files or as a Network Attached Storage (NAS) server.  With its built in BitTorrent station you can share and download files.
 
You can also integrate the M200 Media Player other Network Attached Storage (NAS) server on the market. It is compatible with NetGear's ReadyNAS, Buffalo Technologies' Linkstation and Terastation and software such as Windows media player.
With interface for Ethernet, USB and SD card you can attach an external storage device, camera or camcorder to view your photos, watch videos, play music and many more.