Netgear Named as CES 2021 Innovation Awards Honoree
Posted on: 19 December 2020
By:

chw staff
Netgear connected home products have been named a CES 2021 Innovation Awards Honoree in the categories of Smart Home, Gaming and Computer Peripherals. The three products are the Orbi WIFI 6 mesh system, Orbi Pro WIFI 6 and the Nighthawk Pro gaming router.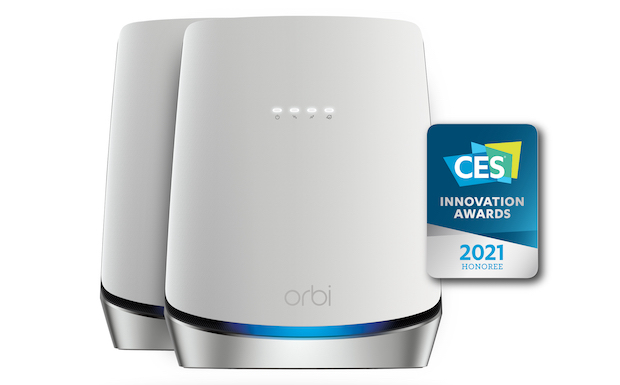 Orbi WiFi 6 DOCSIS3.1 Cable Mesh System (CBK752) is the industry's first WiFi 6 mesh system with a built-in DOCSIS 3.1 cable modem to provide multi-gig internet broadband capability combined with the best WiFi performance and coveragei. It has the capacity to effectively handle the increasing number of devices in your home while enjoying high-performance WiFi coverage, at the same time saving cost by eliminating monthly cable modem rental fees from your internet provider. Dedicated quad-stream WiFi 6 backhaul connecting the modem router to the satellites enables the WiFi mesh, capable of multi-gigabit internet speeds, to reach every corner of your home.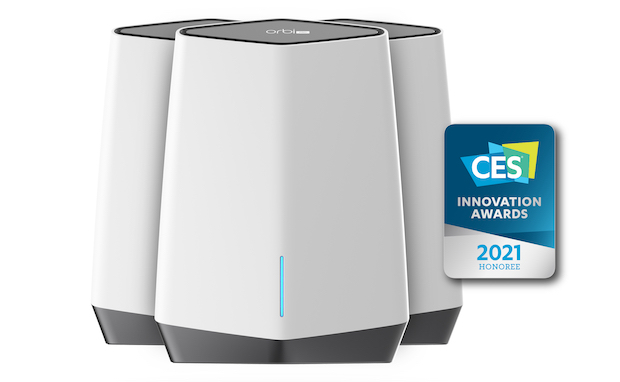 Orbi Pro WiFi 6 (SXK80) Tri-band Mesh System is "Office-in-a-Box" for the work from home and home-based businesses. The systems serve as router, Ethernet switches and high-performance WiFi 6 access points. The tri-band mesh system, comprised of a base router with satellites, is designed to provide the home office with next-level coverage, speed, and connection capacity for the ultimate business-grade WiFi experience. With full network isolation between 4 SSIDs (with VLANs), the Orbi Pro WiFi 6 Mesh System provides secure and separate sub-networks for the home office, household family WiFi, guest WiFi and IoT or administrative.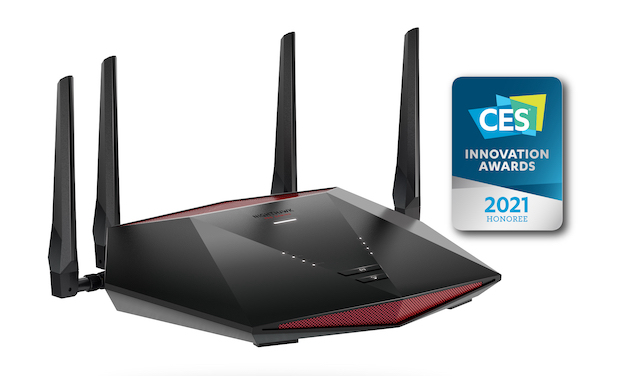 Nighthawk Pro Gaming XR1000 WiFi 6 Router leverages state-of-the-art software to optimize internet connectivity by stabilizing ping, reducing lag spikes, and keeping you in the game with reliable wired and wireless connectivity for fast-paced gaming. WiFi 6 allows more devices to connect and stream simultaneously by effectively packing and scheduling data. Plus enjoy blazing-fast up to 5.4Gbps WiFi speeds, with a tri-core 1.5GHz Processor to make online and network gaming frustration-free.