Partners HealthCare At Home Selects Philips TeleHealth Solutions
Posted on: 5 May 2014
By:

chw staff
Massachusetts based connected health solution provider, Partners HealthCare At Home (PHH) has selected Philips telehealth solution to improve its services. PHH said they want to reduce readmissions and improve care coordination for newly discharged patients and those with chronic conditions, such as congestive heart failure.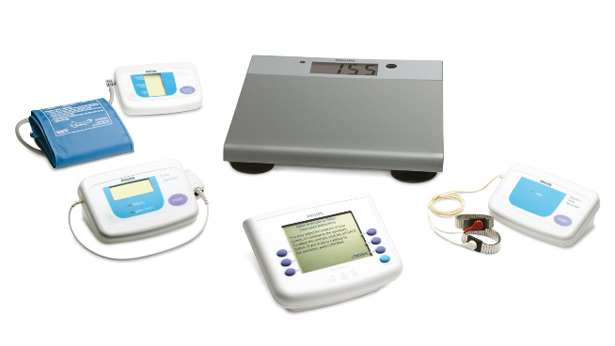 PHH said Philips telemonitoring solutions will allow its nursing staff to remotely monitor patients health by tracking vital signs and intervening early with the correct medical attention.  Instead of having to wait for the next appointment to track a patient's health status, the solution instead provides real-time data through daily monitoring the patient and alerts if there is problem.
Since 2006, PHH has seen a 50 percent reduction in readmission for the 1,200 heart failure patients served through its Chronic Cardiac Care program, resulting in savings of US $10 million.
PHH is already using Philips' Lifeline, a pendant-style help button that can automatically place a call for help if it detects a fall and you're unable to push the button yourself and Medication Dispensing solutions. PHH has decided to go a step further with Philips Remote Patient Monitoring, which they have already installed 200 home monitors in patient homes.
Philips Remote Patient Monitoring allows patients to take their own data collecting as prescribed by the health practitioner. The provider collects information such as weight, blood pressure, glucose level, pulse and ECG rhythm for diagnoses. Patients also respond to personalized clinician-directed surveys. Results are automatically transmitted to Philips secure web-based server via the TeleStation, the in-home communication device that also prompts patients to answer clinician-directed health and risk assessment survey questions.
The Philips Remote Patient Monitoring benefits all three parties involve:
Clinicians: are able to manage care more effectively, make well-informed care decisions for each patient and know who is at risk—all based on "anytime-anywhere" access to vital signs data and patient responses to health status and risk assessment surveys.
Chronic care patients: are able to play an active role in their own health by taking their vital signs daily and participating in meaningful electronic information exchanges with clinicians. This personal involvement, combined with education and timely clinical intervention, helps patients regain and maintain optimum health.
Healthcare organizations: are able to support their clinicians with proven effective disease management tools, including a full library of health and risk assessment surveys and clinical protocols that can help improve outcomes. They have the data to determine the right levels of care across broad patient populations and better manage resources for increased efficiencies, while continuously evaluating and improving their care processes.
"Remote patient monitoring does more than improve care coordination, it provides a tool for patients to actively engage in their own health management," says Sue Beausoliel, vice president of operations at Partners HealthCare at Home.  "As the healthcare industry focuses more on improving patient experience and outcomes while reducing costs, technologies such as home monitoring contribute toward improved quality of life."