Perceptive Automation Signs Strategic Agreement With FortrezZ
Posted on: 15 October 2013
By:

chw staff
Perceptive Automation, the creator of Mac-based home automation solution Indigo has announced that they are partnering with FortrezZ a manufacture of security and wireless automation products. The strategic agreement will allow support for FortrezZ products in Indigo. The partnership will allow seamless integration of FortrezZ devices into automated homes using Perceptive Indigo.
Installing devices such as the FortrezZ Water / Temperature Sensors (WWA-01AA, WWA-02AA), Security Sirens and Strobes (SSA1, SSA2, SSA3), Water Valves (WV01) and the MIMOLite I/O Module will help home owners to better manage other areas of their home.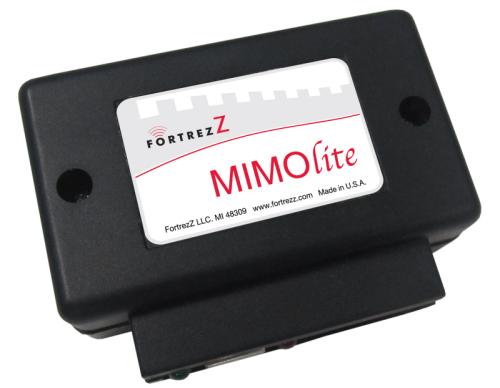 Support for the FortrezZ devices is available in the recently released Indigo 6. One possible solution is using Indigo with the FortrezZ Water Sensor, Water Valve, and Siren/Strobe a home owner can create a complete water and freeze detection, alarm, and damage prevention system. And with Indigo's home automation logic and remote alert and access applications, like the Indigo Touch iPhone and iPad application, users can be alerted to a water leak instantly and can remotely shutoff water to the entire house.
"The MIMOLite is a versatile device with several practical home uses," said Matt Bendiksen, founder of Perceptive Automation. "Indigo customers can use them for garage door control from their iPhones, or even to monitor electrical or water usage through a pulse output compatible meter."
Source: prmac