Swisscom Internet Home Gateway To Use SoftAtHome Software
Posted on: 8 January 2014
By:

chw staff
SoftHome has announced that Swisscom has selected their operating platform for the new Internet-Box home gateway currently rolling out to Swisscom's residential customers. The Internet-Box is complemented by Swisscom's new fibre-optic network to offer customers internet speed of up the 1Gbps. The Internet-Box offers the latest in wireless connectivity along with parental control for safe and responsible Internet surfing.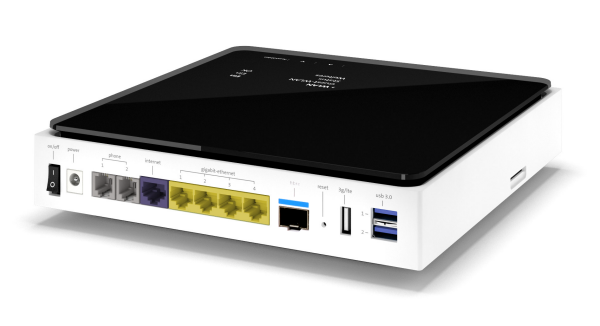 The Internet-Box launched in Number 2013 offers a long list of functions and features for today's connected home. With the latest Wi-Fi standard (802.11ac) users get internal Wi-Fi speed of up to 500Mbps. There is support for up to 4 wireless DECT (Digital European Cordless Telecommunications) phones with a shared address book. Guest can access the Wi-Fi and there is parental control to let adults control the devices that can browse the internet.
"Our new gateway not only delivers all the functions our customers demand and expect today but is also future proof and ready to meet tomorrow's requirements. Our collaboration with SoftAtHome has allowed all this to happen by leveraging their innovative software platform for the Digital Home," said Mr. Andreas Martschitsch, Head of Home Network of Swisscom's Residential Business.
Another key feature is an interactive display for easy personal settings and pairing of connected devices in the home, with a direct view of the whole home network layout, meeting Swisscom's goal of simplicity for the user. Swisscom has provided an Internet Portal for support accessed via the box, improving the user experience and reducing costly hotline calls.
"SoftAtHome has helped Swisscom deliver a range of innovative features for the box, supporting their key priorities of speed, reliability, simplicity, security and mobility. One important feature is support for multiple high speed WAN interfaces, including VDSL2 and 4G in addition to fibre. This means that the box can deliver ultra-fast broadband services to a wide range of homes, including those without direct fibre access."