uControl & Ember Collaborated on Wireless ZigBee Security Sensors
Posted on: 11 May 2010
By:

chw staff

At this year's NCTA Cable Show in Los Angeles, uControl announced that they have collaborated with Ember, a developer of wireless mesh networking technology, to create a new line of wireless ZigBee security sensors.  The new systems enable Broadband Service Providers to deliver the next generation of services for the Connected Home.
uControl's new SMA (Security, Monitoring and Automation) solution includes and integrates a wide variety of ZigBee sensors including door and window contacts, motion, key fobs, wireless keypads, smoke and glass break detectors and much more.
The new uControl security sensors features Ember's EM357 ZigBee system-on-chip (SoC) and is the "industry's only "All-In-One" SMA TouchScreen combining an alarm system, communications gateway and home automation platform into one device." Said uControl.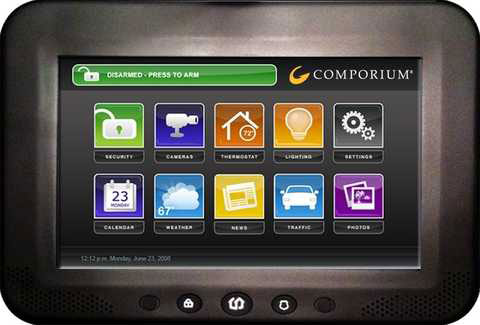 Key features of the system are:
Two-way messaging
Ability to upgrade each sensor's software wirelessly
Open standard enabling Connected Home ecosystem
Better Range: Ember EM357 SoC delivers outstanding wireless RF performance with a total Link Budget of 110dB
Battery Life: it has the lowest sleep current
"We believe that home security will be the next big service offering from broadband providers," said Dennis Natale, Ember's VP of sales. "ZigBee wireless networks are best suited for this application and enable service providers to establish a deeper presence inside the home."