USC and Mitsubishi Launched Electric Vehicle Project
Posted on: 6 December 2012
By:

chw staff
The University of Southern California (USC) in partnership with Mitsubishi Motors have setup a campus wide smart grid project called the "Living Laboratory".  The project will simulate a city with a population of between 50,000 – 60,000 and will use the Mitsubishi i-MiEV electric vehicles as part of the project.  The university's Viterbi School of Engineering and Mitsubishi said the project will work to further develop and improve electric vehicle to accommodate widespread usage.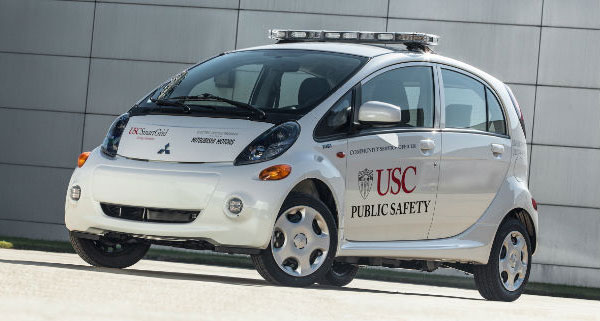 "This project will help cities of all sizes develop a very cost-effective electric vehicle infrastructure game plan for drivers of 100% electric-powered vehicles including the Mitsubishi i-MiEV," said Yoichi Yokozawa, President & CEO of Mitsubishi Motors North America.  As part of the smart grid project USC will get twelve of the Mitsubishi i-MiEV vehicles, which are 100 per cent electric-powered along with Level 2 EVSE charging points plus consultancy from Mitsubishi.
Commenting on the partnership with Mitsubishi, Dr. Yannis Yortsos, Dean of the USC Viterbi School of Engineering said, "This is a substantial electric vehicle fleet that will not only provide a useful pool of data for technical and behavioral research projects but will also have a highly visible impact on the USC community due to interaction with students, faculty, staff, alumni and the surrounding neighborhood."
As one of the leading electric vehicle developers Mitsubishi said there are over 30,000 of the Mitsubishi i-MiEV and i-MiEV based EVs on the road around the world. According to both organizations the data collected and analyze will help to integrate 100 per cent electric-powered vehicles like the Mitsubishi i-MiEV into society as well as setting up similar smart grid project in bigger environments.